Discover the quaint town of Vernon, nestled in the heart of British Columbia, Canada. Be awestruck by its breathtaking natural wonders, abundant attractions, and boundless hospitality. Embark on an adventure to explore its picturesque landscapes, serene lakes, and rolling hills with Vernon vacation rentals. Indulge in a unique blend of outdoor escapades and urban luxuries, from the stunning beauty of Kalamalka Lake to the rugged trails of Silver Star Mountain. Vernon vacation rentals offers an unforgettable vacation experience that caters to every adventurer's heart.
Expedia Canada proudly presents the top 5 Vernon Vacation Rentals, providing the best vacation homes in Vernon for a comfortable and convenient stay. Dive into the stunning scenery of Vernon with Expedia Canada's handpicked vacation rentals. Roam the lively downtown, partake in thrilling outdoor pursuits, and forge unforgettable moments. From unwinding to soaking in cultural encounters, Vernon is the ultimate getaway.
Top 5 Vernon vacation rentals
1. Orchard House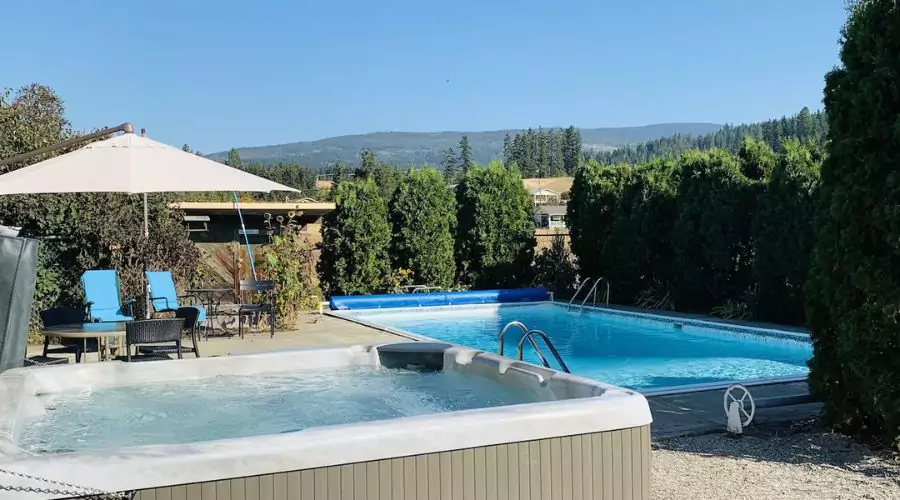 Imagine escaping to the serene beauty of the Orchard House in Vernon. This charming vacation home offers a peaceful retreat amidst breathtaking mountains and hiking trails. With a stellar rating of 9.8 out of 10, this vacation home has captured the hearts of countless guests. As you cross its threshold, the cosy farmhouse greets you, meticulously renovated to accommodate up to 8 guests with lavish comfort. The sprawling patio beckons you to indulge in a refreshing dip in the pool or bask in the rejuvenating waters of the hot tub, offering a sanctuary of serenity all year round.
Whether you're a daring adventurer or a nature enthusiast seeking solace, this extraordinary estate provides easy access to skiing at Silver Star Mountain Resort and the scenic Grey Canal trail for biking, hiking, and snowshoeing. Expedia Canada proudly recommends the Orchard House as one of the best affordable rentals in Vernon. Prepare to create cherished memories as you immerse yourself in the natural splendour and warm hospitality of this extraordinary getaway.
Also Read: Mountain Getaways: Revelstoke Vacation Rentals
---
2. Riviera Plaza & Conference Center
Nestled in the bustling business district of Vernon, British Columbia, Riviera Plaza & Conference Center beckons visitors seeking a cozy and convenient haven. This 3-star gem brims with amenities designed to elevate your stay. Plunge into the crystalline pool for a revitalizing dip, savor a delectable complimentary breakfast to kickstart your day, and bask in the pet-welcoming ambiance. Complimentary WiFi, air conditioning, and parking guarantee a seamless sojourn.
Embark on a jaunt to the Village Green Shopping Centre, or delve into the resplendent Kalamalka Lake Provincial Park. Outdoor enthusiasts can partake in cross-country skiing, downhill skiing, snowshoeing, and a bevy of other activities. Whether you're on a business trip or a leisurely escapade, Riviera Plaza & Conference Center Vernon British Columbia provides a plush and well-appointed accommodation option in an unbeatable location.
---
3. Beachside Cozy Studio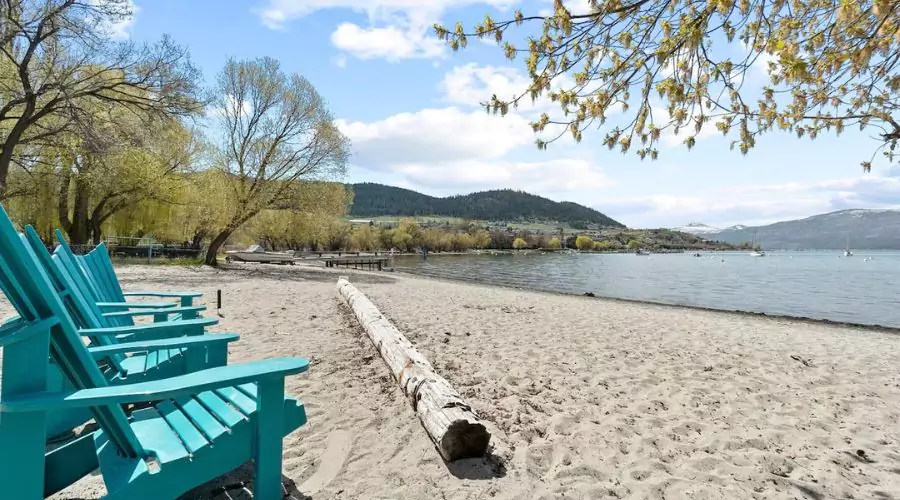 You should visit this place because it offers a wonderful vacation experience in sunny Okanagan, Vernon BC. The entire condo, a beachside cozy studio, provides a comfortable stay with a rating of 9.2 out of 10. The condo features one bedroom, one bathroom, and can accommodate up to four people. It offers popular amenities such as a kitchen, washer, dryer, free WiFi, and air conditioning. The location is perfect for outdoor enthusiasts, with Kin Beach just an 11-minute walk away and the Golf Club at The Rise a short 6-minute drive.
The condo is also pet-friendly, so you can bring your well-behaved dog under 25 pounds. Additionally, the resort includes a pool, gym, and pickleball courts, along with direct access to the beach. With its proximity to white-sand beaches, world-class golf courses, wineries, and farm tours, this brand-new and luxurious condo is an ideal choice for a relaxing and enjoyable vacation in Vernon, BC.
Also visit: Naples Vacation Rentals: The Perfect Accommodation For Families
---
4. Lakehouse – Chalet
Escape to Vernon, BC and indulge in the splendor of our breathtaking Vernon vacation rentals. Tucked away in the heart of nature, the Lake House-Chalet is a rare treasure. Boasting a stupendous rating of 10 out of 10 for its exceptional quality, this 4-bedroom, 3-bathroom heaven can effortlessly accommodate up to 13 guests. Gaze out at the stunning lake views, relish in the spacious layout spanning three floors, and bask in the tranquility of a natural forested mountainside.
Revel in the convenience of modern amenities, including a fully-equipped kitchen, washer, dryer, free WiFi, and air conditioning. For the adventurous at heart, explore Okanagan Lake and enjoy a thrilling array of aquatic sports. Satisfy your taste buds at the nearby wineries and golf courses, offering an experience to remember. Our pet-friendly accommodations and a hot tub make for a perfect family getaway or a serene retreat for those seeking peace and solitude. Book your stay and immerse yourself in the captivating beauty of Vernon, BC.
---
5. Okanagan Lakefront RV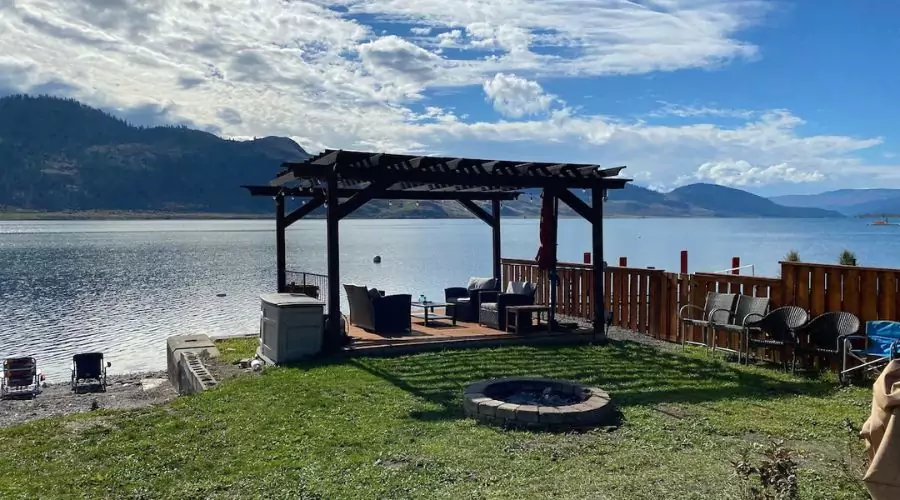 Okanagan Lakefront RV in Vernon, British Columbia beckons to those who relish roughing it in the great outdoors. Nestled on the verdant shores of Swan Lake, the park is a haven of wildlife and wonder. A harmonious mix of permanent residents and transient travelers populate the grounds, which are meticulously tended and richly adorned with concrete pads and lush landscaping.
An alluring outdoor pool and hot tub await the seasonal sojourner. Nearby, Kal Lake and Lake Okanagan, with their labyrinthine trails and aquatic activities, offer an endless bounty of exploration. Cottonwood Park and Camp Barcovan Tent & RV Resort are also well worth a visit. For a tranquil and invigorating Vernon Vacation rentals, escape to the wilderness of Okanagan Lakefront RV.
Also Read: Luxury Hawaii Vacation Rentals: Where To Stay For A Dream Vacation
---
Conclusion
Expedia Canada proffers an extraordinary prospect to delve into the enchanting loveliness and bountiful allures of Vernon, British Columbia, through Vernon Vacation Rentals. Orchard House bestows a serene sanctuary, while Riviera Plaza & Conference Center provides an expedient sojourn. The cozy beachside studio, Lake House-Chalet, and Okanagan Lakefront RV cater to diverse preferences and guarantee an unforgettable and snug stay. Unpack your bags, immerse yourself in the natural marvels, partake in exhilarating outdoor ventures, and forge indelible memories in Vernon. For more information, visit Expedia and the official website of Heybucketlist.
FAQ's