Do you long for a tranquil retreat surrounded by picturesque scenery and quaint towns? You need to look no further than Yorkshire holiday cottages! Yorkshire, tucked away in the centre of England, provides a scenic respite for anyone wanting a vacation from the rush of metropolitan life. Yorkshire has become a popular location for tourists hoping to take in the splendour of the British countryside because of its rich history, stunning landscape, and welcoming locals. 
The ideal home away from home, whether you're organising a solitary trip, a family holiday or a romantic getaway, is the best holiday in Yorkshire. This article will examine Yorkshire's popularity as a destination for cheap Yorkshire holiday cottages and showcase some of the top choices for your upcoming visit. 
Best Yorkshire Holiday Cottages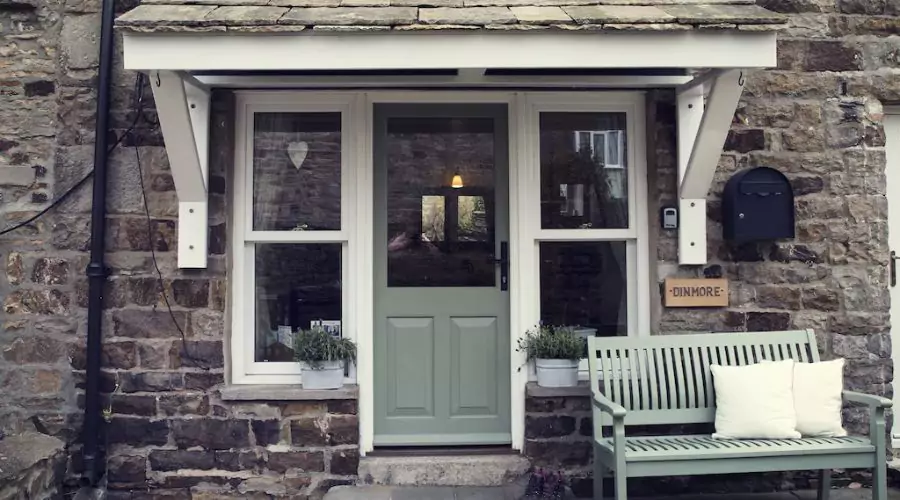 In Reeth, Swaledale, next to the green, Dinmore cottage is a beautiful stone home ideal for a romantic getaway for two. This eccentric 200-year-old cottage is nicely furnished and provides all the conveniences of home for a comfortable stay. A wood-burning fire and a flat-screen TV with Freesat and free Wi-Fi are provided inside. A Bosch oven, ceramic cooktop, fridge freezer, and microwave are included in the modern kitchen, which also has a living/dining area with comfy seating. There is a large pantry and, for your convenience, a utility room with a washing and dryer. You'll discover a roomy, light-filled double bedroom upstairs with views of the village green and, farther out, Harkerside. The bathtub and above shower are amenities in the modern bathroom. 
Cottage Reeth, a private host and Premier Host on Vrbo UK is the host of Dinmore Cottage. To guarantee a safe and secure transaction while making a reservation on Vrbo UK, it's crucial to protect your payment and only make reservations through the official website. Go to the Dinmore Cottage website for more details and to make a reservation. Dinmore Cottage is a wonderful option for a romantic retreat or a calm escape in the lovely Swaledale countryside, thanks to its cosy ambience and practical utilities.
---
In the stunning Yorkshire Dales, there is a luxury and romantic retreat for two called Bewerley Hall Cottage. This adorable house, constructed in 1780 by Bewerley Hall's head gardener, offers a warm and cosy ambience with authentic details and breathtaking views. Views of the stone-flagged courtyard and the dale beyond welcome you as you approach the cottage through the sunroom. A spacious boot room with a washer and dryer is ideal for drying wet clothing after a day of trekking or for your animal pets. The contemporary kitchen is well-equipped with modern equipment and practical supplies. 
Two off-street parking places are offered for your convenience, and there are gardens in both the cottage's front and back that are outfitted with patio furniture so you can enjoy the sunshine. These Yorkshire holiday cottages are in the ideal position for biking and strolling, and it's only a short stroll to Pateley Bridge, the 2016 winner of the award for best village high street.
---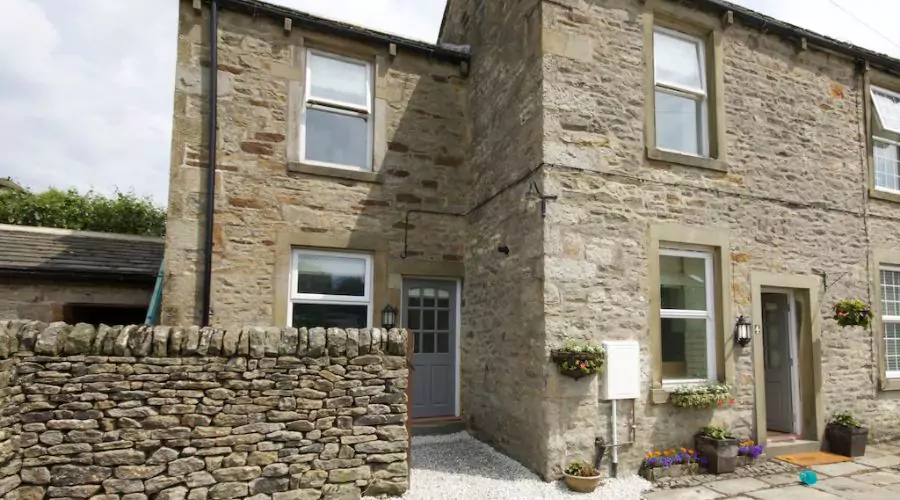 The Tucked Away cottage in Grassington is a gorgeously furnished two-bedroom home with space for up to four guests to sleep soundly. This magnificent stone-built cottage, which is just off the busy main street in the centre of Grassington hamlet, was entirely refurbished to an unusually high degree in 2017, providing comfortable and well-equipped lodging.
A multi-fuel fire, exposed beams and hardwood flooring combine to make the sitting room seem warm and welcoming. Bedroom 1 has a handcrafted kingsize sleigh bed, while Bedroom 2 provides versatility for various sleeping configurations by offering the choice of two single beds or a super king-size bed.
The gorgeous garden of this home is one of its best features; it makes a great place for dining al fresco or lounging in the sun. For visitors who have their automobiles, there is private parking for two cars just outside the cottage.
A pleasant stay is guaranteed by the cottage's contemporary conveniences, which include gas central heating, an electric cooker, a dishwasher, a microwave, a fridge and a TV. The cottage is non-smoking and pet-free, and bed linen is included.
---
Saxton Grange's Willow Cottage
Welcome to Saxton Grange's Willow Cottage! On a working farm, this delightful cottage provides a cosy and pleasant place to stay in the lovely North Yorkshire region. Willow Cottage was recently converted for the summer of 2021 and has been beautifully renovated and furnished. It is ideal for a small family or a retreat for a couple because it has two bedrooms and can accommodate three people without feeling crowded. The Yorkshire holiday cottages offer all the conveniences required for a comfortable stay, including a well-equipped kitchen and a cosy sitting space. 
The huge bathroom includes a large shower and WIFI and TV are provided for your amusement. One of Willow Cottage's advantages is that it shares a courtyard with Primrose and Bluebell Cottages, both of which are perennially popular. It is ideally located for exploring North Yorkshire and beyond since it is sandwiched between the communities of Towton and Barkston Ash.
---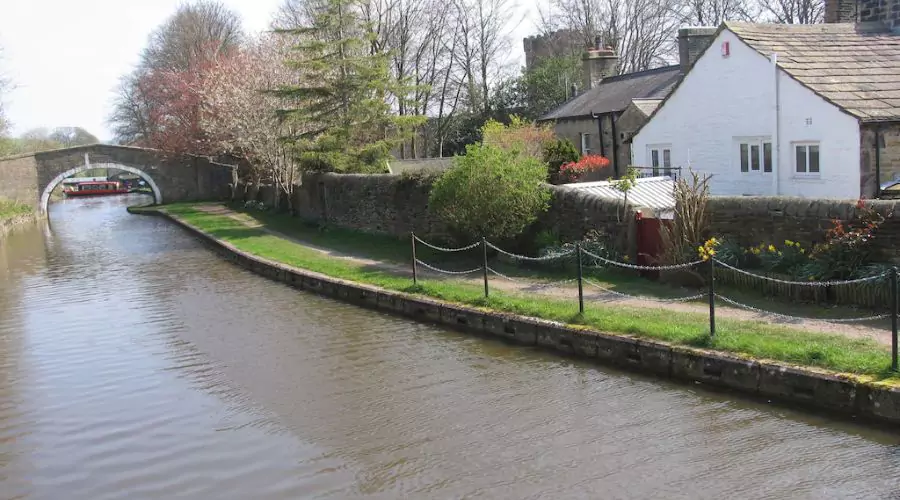 Welcome to Lutinbell cottage, a delightful two-bedroom historic home tucked away in the sleepy North Yorkshire town of Kildwick, only 4.8 miles from Skipton. This tastefully restored cottage keeps its unique characteristics while providing contemporary comforts. For people who enjoy the outdoors and are looking for a peaceful retreat, Lutinbell Cottage is ideal. It offers a secluded rear walled garden with access to the towpath of the Leeds Liverpool Canal. 
The Yorkshire holiday cottages have two bedrooms with king-size beds and two single beds, with wooden beams, stone walls, a fireplace, and a Juliet balcony. To prioritise guest safety, the host goes above and beyond the standard thorough cleaning by making sure that commonly handled surfaces like light switches, doorknobs, cabinet handles, remote controls, etc. are cleaned and sanitised before check-in.
---
Conclusion
For those looking for a serene and scenic refuge in the heart of England, Yorkshire vacation cottages provide the ideal escape. These Yorkshire holiday cottages offer a great starting point for experiencing everything that Yorkshire has to offer, thanks to their inviting interiors, breathtaking views of the surrounding countryside, and convenient locations. Yorkshire holiday cottages have something to offer for everyone, whether you're looking to go trekking across the untamed moorlands, explore historical sites, or simply unwind in a wonderful rural location. Why then wait? Today is the day to reserve your Yorkshire holiday cottages and get set for an amazing time in this stunning region of England. For more information, visit the Heybucketlist website.
FAQs