The dolphin and whale safaris make for an unforgettable day trip, and Tenerife has world-class water sports facilities. Then there are the lava landscapes of Mount Teide National Park, bird sanctuaries, gardens, horseback riding, and island cruises. Tenerife is a popular destination all year round because there is much more to see there, including the intriguing capital and functioning harbour of Santa Cruz and the well-known old town of Puerto de la Cruz. Villas in Tenerife are a fantastic option for your vacation lodging. They are the ideal method to take advantage of all the benefits of a hotel while still having the privacy of your home. With so many villas in Tenerife, including private pools and opulent amenities like spas and gyms, your trip will be memorable. Find the greatest villas in Tenerife, from alluring mansions suitable for family gatherings to traditional-styled villas created for a quiet escape. 
Here is a list of the best Villas in Tenerife: 
1. Casa Cateyma with Pool Villa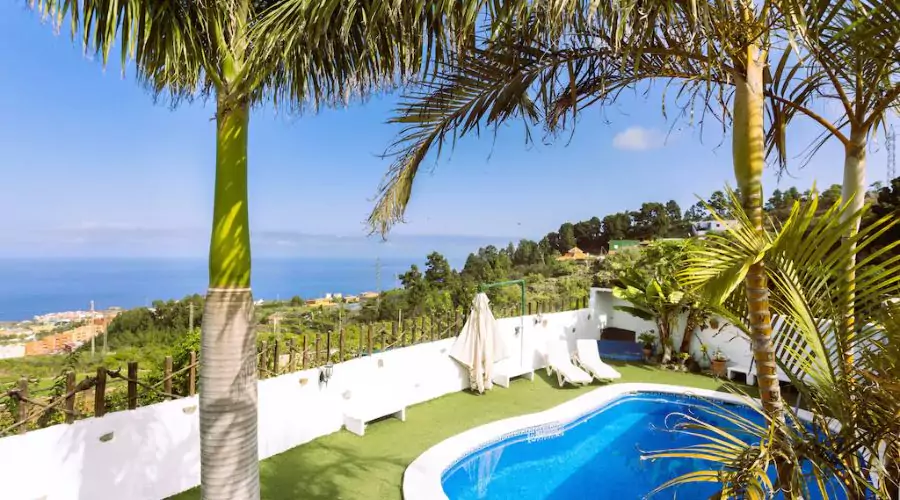 Dream vacation home in Icod de Los Vinos with a pool, breathtaking sea views, and complete seclusion. Dream vacation home in Icod de Los Vinos with a pool, sea views, and complete seclusion. The dining space has an integrated kitchen and looks out into the pool area from the living room, which also features a fireplace and high-speed WiFi. The master bedroom has both hot and cold air conditioning and a washing machine in the tiny laundry room, which is naturally available to our visitors. An excellent vacation residence for families, those seeking solitude, or hikers seeking a restful vacation away from the tourist hotspots. The average cost for the place is $76 per night.
---
2. Villa with Wifi and Private heated Pool with proximity to the beach 
The Adeje property is located in a posh neighborhood with an indoor pool in Costa Adeje. The Playa de Torviscas beach, bars, restaurants, and supermarkets are all within walking distance of the villa. The residence is a two-story home with a fully functional kitchen, a living room with a dining table, couches, a TV, and a bathroom. The villa also has services such as ironing, washing machine, dishwasher, and coffee-making machines. This villa's air-conditioned rooms have private pools and DVD players. Rooms have patio access. Kitchens have separate dining rooms, stovetops, and microwaves. Hair dryers and showers are available in the bathrooms.
---
3. Villa Romantica with Private pool, Sea View and BBQ Facility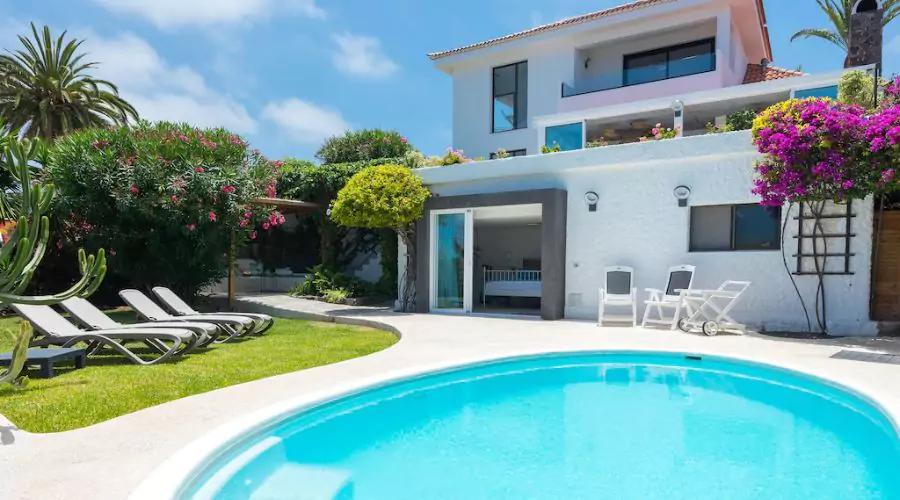 The best sea Villas Tenerife are located in Rambla de Castro Protected Area and Orotava Valley accessible by foot from the villa in about 5 minutes. A half-mile away is Callao de Méndez, and two miles away is Playa de los Roques. This property has a garden, a terrace, and an outdoor swimming pool. Grills for grilling are available for your convenience. The villa contains a DVD player and four bedrooms. There is a well-equipped kitchen with a refrigerator and a hob. This villa's guest rooms have DVD players and private pools. Rooms have patios and balconies with windows and doors. Refrigerators, stovetops, microwaves, cookware, plates, and utensils are all found in kitchens. Bidets, hair dryers, and bathtubs or showers are all included in bathrooms. Other amenities like ironing boards and coffee/tea makers are also provided in the rooms. There are also many recreational activities around the place that guests can indulge in while they stay.
---
 4. San Andres Resort Villa
The pleasant and spacious Villa 63 has excellent views of the golf course and Mount Teide. The villas in Tenerife are known for their furnished interior with a cozy and restful vacation and a bar. In addition to being wheelchair accessible, the property has fully equipped bathrooms and bedrooms. The restricted parking space needs to be reserved. Three swimming pools along with the heated one, are available at the San Andres Resort. You can use the sun loungers and umbrellas at the resort. Whether you are a couple, family, or lone traveler, the San Andres Resort is the ideal complex to offer a safe, tranquil, and pleasant vacation. The second bedroom contains two twin beds, built-in wardrobes, nightstands, shuttered windows, a TV, a DVD player, and a ceiling fan. The third bedroom is a lovely corner space with a day bed that accommodates two people. It can serve as an additional living space throughout the day. A refrigerator, freezer, kettle, toaster, microwave, electric burner, oven, dishwasher, and washing machine are all included in the galley-style kitchen's set of amenities. A self-catering vacation rental comes with everything you could need.
---
5. The private detached home in a prestigious resort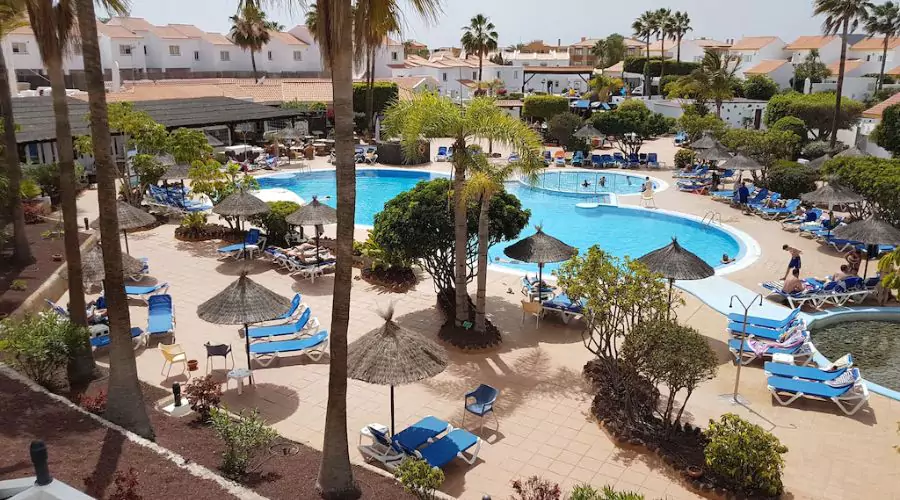 Within the well-liked Sunningdale Village vacation resort, there is a three-bedroom detached villa with two stories that have recently undergone renovations. The residence is exclusive to the complex but boasts a prime poolside location with a private poolside deck. The master bedroom on the upper floor like many other villas in Tenerife includes an en-suite bathroom with a toilet and a shower. From the patio doors in the bedroom, you can access the balcony to take in the views of the golf course and the sea. Additional, luxurious twin bedrooms are located downstairs at the back of the house with views of the shared swimming pool. There is a lovely restaurant near the villa that serves breakfast, lunch, dinner, and anything in between. Occasionally, guests are treated to daytime entertainment. However, at night the more formal restaurant has live musical performances.
---
Conclusion 
You can find all the information here that would help you choose Villas in Tenerife if you are planning to visit the place and are looking to stay at one of them. The Resorts listed in this article provide a pleasant and comfortable stay throughout the trip and are regarded as the luxury villas in Tenerife for rent. Read more on VRBO and Heybucketlist. 
FAQ's