Even though it is a small island and has long been a favourite summer vacation spot, Menorca has several peculiarities and unanticipated characteristics that are worth learning about before travelling there. The villas in Menorca are spread across the island's interior, which is lush and green with hills covered with pine trees, as well as along its coastline, which is bordered by rocky headlands separating immaculate sand beaches. The villas in Menorca offer a wide variety of sights to see and things to do, including stunning structures, charming villages, and opportunities. Explore beaches and historic villages of Menorca by renting a villa with your family or friends, or unwind by your private pool. These villas in Menorca have all been specially chosen for their high calibre and the services they provide.
Here is a list of the Best Villas in Menorca: 
1. Villa with rooftop Terrace and Private Pool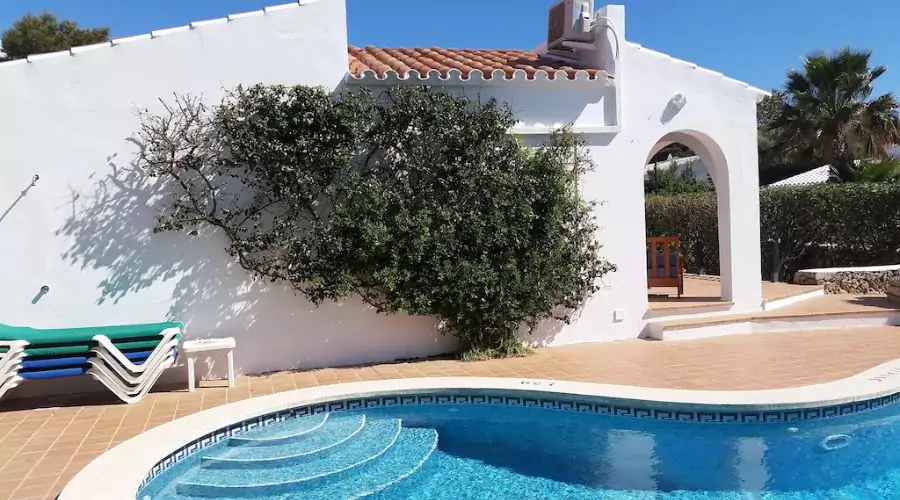 A privately owned villa situated in a peaceful neighbourhood of Binibeca and surrounded by a south-facing garden. The home features a private pool with terraces, an outdoor shower, and a sizable roof terrace with stunning sea views. Many visitors can accommodate in this three-bedroom villa. The sandy beach in Binibeca is ideal for families and offers safe swimming. Mahon is just a drive away from Binibeca, and Menorca's numerous historical and tourist attractions are all close by. With stunning panoramic views of the sea, the home is in a breathtaking area. The charming terraced garden contains steps down to the pool, where guests can enjoy the water.
---
2. Modern Beach Villa
This villa is in a peaceful neighborhood. One automobile can be parked in the driveway, and another can be parked off the road. This charming Menorquin-style semi-detached villa was recently refurbished. Modern coastal architecture is spread throughout the Villas in Menorca to rent. Two bedrooms are a good size and have brand-new air conditioning. The first bedroom is a double and has access to a bathroom with a shower, toilet, and washer. Through the large patio doors of the lounge, which also has a two-seater sofa, guests can access the covered veranda where outdoor eating is offered. From the veranda, you can get an excellent view of the pool. Many of these Villas in Menorca features a private barbecue area with picnic benches and a sizable charcoal grill in the back. The place has a spacious patio for sunbathing with four sun loungers and a sizable umbrella.
---
3. Luxury Villa with Seaview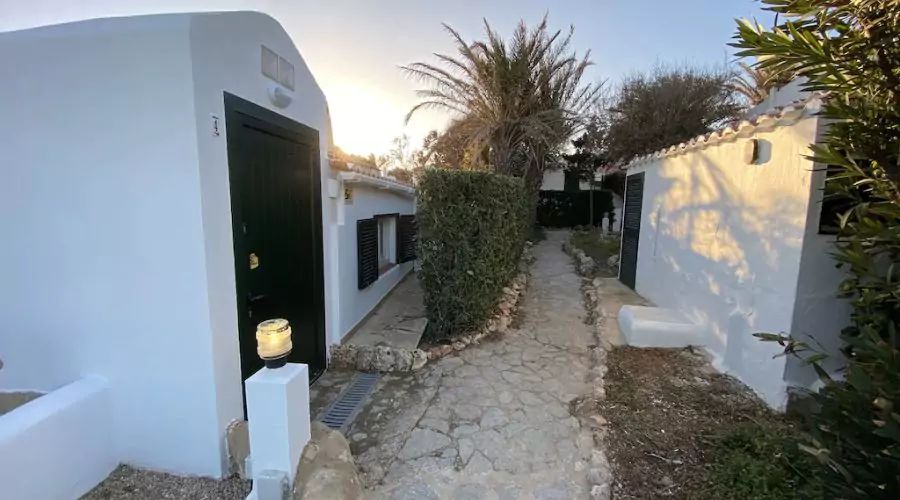 The lovely property includes multiple terraces, a large balcony, and a private garden. It is elegantly decorated. Sitting on the balcony with a beautiful view of the ocean or dining on the verandah surrounded by a lush garden will allow you to experience luxury and tranquility. The cozy lounge patio allows you to spend quality time with loved ones or friends. Additionally, there is a charming tiny patio where you may enjoy complete isolation. A two-bedroom home completely redecorated with premium materials and contemporary furniture in a secluded resort away from the town. The supermarkets and all other services are only a five-minute walk away. Clear views of the sea and lighthouse are provided by this villa. A tranquil residential neighborhood and a lovely lawned garden are further features of the house. Most of these villas in Menorca have the sea in front of it and are gorgeous for the most restful vacations.
---
4. Villa in Menorca within walking distance of the Sea and Village
The best-reviewed family villas in Menorca are located in a quiet neighborhood yet are still accessible to all the attractions of lovely Binibeca. It is the ideal location for your vacation because it has a private pool and an open-concept kitchen, dining area, and living room. Additionally, there is a covered patio area with a BBQ for entertainment, and the master bedroom's en-suite features soaring ceilings with beams, a sitting area, and French doors leading to the patio. This villa is the ideal setting for a fantastic family vacation and is in one of the most sought-after areas. It boasts outstanding views and stylish yet comfortable decor. With a lawned garden and expansive views of the sea down the coast, this magnificent property makes an ideal second home.
---
5. Villa Olga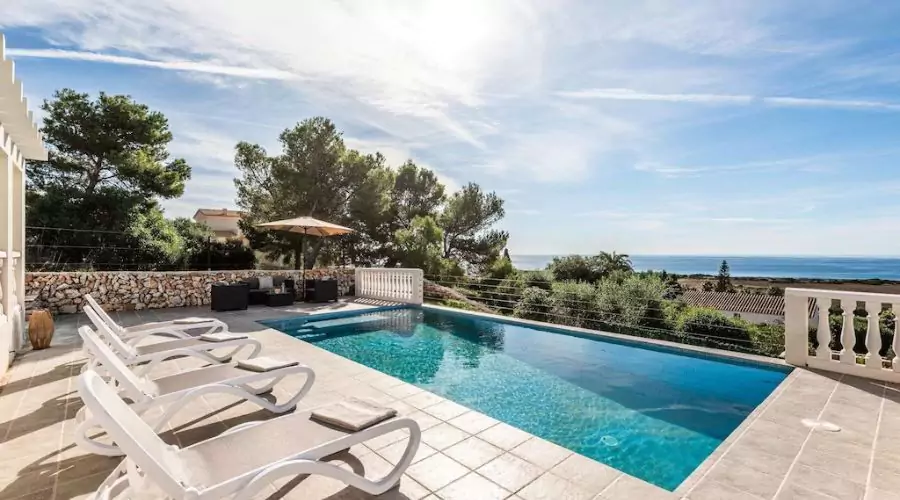 This home oozes warmth, tranquility, and a grateful appreciation of its privileged seaside location. Its stylish décor of muted tones and clean lines perfectly compliments its alluring maritime environment. The living room, filled with light and faces the ocean to the south, serves as the center of the house and is seamlessly connected to the poolside and outdoor terraces using large patio doors on its ocean-facing façade. A covered patio here is the perfect area for al fresco dining and unwinding get-togethers. Just below that, the pool and its sun terrace are well situated to enjoy the ever-changing seascape out in front of you. Villa Olga is conveniently close to local businesses, dining options, and beaches, and off a nice residential street at the western end. The residence is near a small grocery, the beach, and a road that leads to a residential neighborhood where you can take in Son Bou's vibrant atmosphere.
---
Conclusion 
You can find all the information here that would help you choose Villas in Menorca if you are planning to visit the place and are looking to stay at one of them. The Resorts listed in this article provide a pleasant and comfortable stay throughout the trip and are regarded as Cheap villas in Menorca. Read more on VRBO and Heybucketlist. 
FAQ's