Villas are popular on the Mediterranean Sea island of Ibiza. Popular vacation spot Ibiza is renowned for its thriving nightlife, stunning beaches, and opulent villas. Private spaces, large living rooms, private pools, and stunning vistas are all features offered by these villas to visitors. Villas in Ibiza provide upmarket vacations in a stunning Mediterranean location to their target audience. 
Here is a list of the best Villas in Ibiza: 
1. Cool villa in Santa Eularia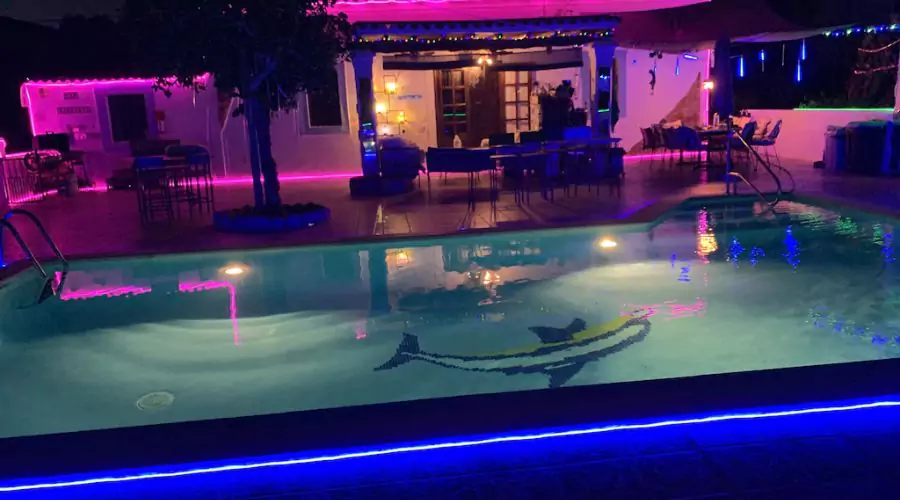 This villa is situated in a very tranquil area in the rural Santa Eularia area. On the eastern side of Spain's Ibiza island lies a lovely seaside village called Santa Eularia. It is popular for its calm and peaceful ambience, thanks to its laid-back vibe. You are not alone despite the absence of immediate neighbours. If it's essential, you can stroll to the home of the next neighbour. You are, therefore, safe and enjoy privacy. Electric gates safeguarding the villa provide a welcoming sense of seclusion and security. It is completely furnished with several amenities. The dining room and kitchen are connected. A CD player and satellite television are in the living room. A four-pit gas range, oven, microwave, dishwasher and fridge with freezer section are all included in the fully furnished kitchen. From the kitchen, you can access the beautiful covered patio. The large swimming pool, two kitchens, five double bedrooms and three baths are the villa's best features. This villa is one of the cheap villas in Ibiza.
---
2. Villa with sea view, private garden and pool – quiet, wifi
If you are looking for villas in Ibiza to rent, you must look at this villa. This villa is not only lovely, but it also has a lovely garden and a magnificent view of the sunset with a fantastic play of colours close to Cala Tarida/Moli. With its own water supply and solar power generation system, the villa is situated in a relatively tranquil area high up on a mountain slope. A hammock, lounging area and gas barbecue are also there. Everything you need, from high-end cooking appliances to satellite TV coverage, is provided in the villa.
Additionally, a brand-new mansion (30 m2) with a sea view is available for rental in addition to the villa upon request (fee). This was built from scratch, is attached to the villa (about 30 metres distant), and includes a couch bed and bathroom. Additionally, the villa is just a short drive from the beaches, 5 km from San José, or 20 km from Ibiza town. Hiring this villa allows you to hold amazing parties or have fun with your kids or pets.
---
3. Villa Morna, tranquillity in Ibiza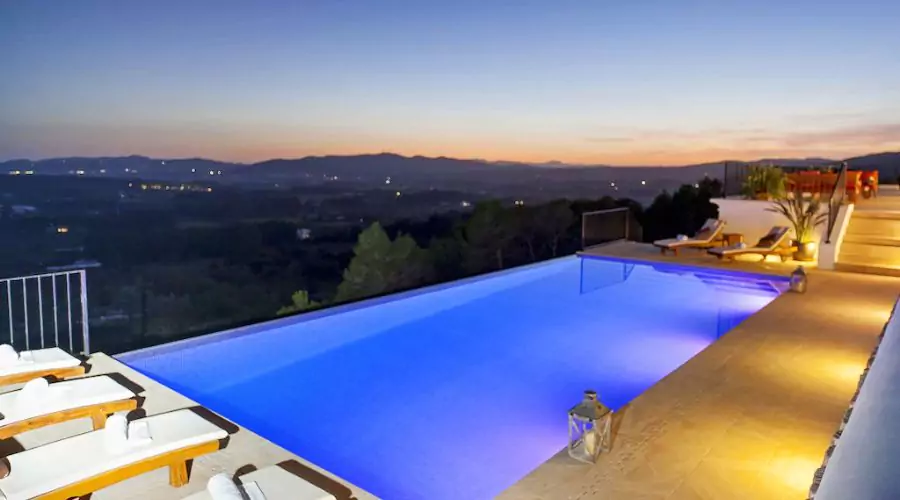 One of the top-rated and most popular villas in Ibiza is Villa Morna. The villa has a stunning outside space with a sizable pool, sun loungers, an eating area, and a BBQ. The villa has a chic interior with upscale furniture and contemporary conveniences, including wifi, air conditioning, and a fully functional kitchen. There are five roomy bedrooms at Villa Morna, each with an en suite bathroom and a balcony or window with breathtaking views of the surroundings. A villa is an excellent option for families, friends, and couples. Santa Eulalia is only a few miles away from it. Good eateries, grocery stores, hippie markets, and lovely beaches are only a few km away. There are restrooms, a shower, and a fully equipped kitchen in the pool area. Beautiful grounds surround the villa. It comes with a kitchen, restrooms, a shower, a BBQ, and a pool area with a terrace. In general, Villa Morna is an opulent and serene hideaway ideal for anyone wishing to escape the stress of daily life and take in Ibiza's natural beauty.
---
4. Villa Arola 
You've located one of the most beautiful and opulent villas in Ibiza. On the southwest coast of Ibiza, Spain, there is a stunning luxury villa called Villa Arola. It is well known for its gorgeous beaches, clean seas, and energetic beach clubs. The villa has a sizable outside space with an expansive infinity pool, sun loungers, a barbeque area, and a covered al fresco eating area. The villa has a chic, modern interior with upscale furniture and contemporary facilities, including air conditioning, wifi, and a fully functional kitchen. Family vacations, get-togethers of friends, and romantic getaways for two are all made possible by the villa. It is the ideal option for anyone looking for an opulent and exclusive getaway on the stunning island of Ibiza.
---
5. Vast Modern Villa near San Agustin & San Antonio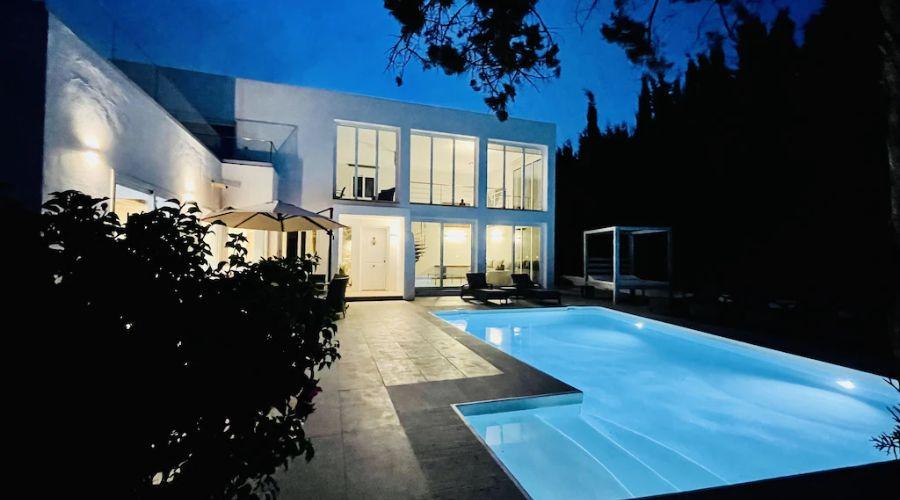 Enjoy a lovely vacation in one of the most exquisite villas in Ibiza. This enormous mansion has a cutting-edge design. It has five bedrooms and four bathrooms. The vibe is chic and laid-back. The villa contains an expansive living room with high ceilings, couches and an open staircase made of steel and wood that leads to a mezzanine level with office space and a substantial bookcase. This apartment is nicely furnished in a contemporary European/Asian style, has air conditioning throughout, and a combination of hardwood and micro cement floors. The well-maintained grassed grounds have a stone BBQ, and the vast pool patio has sun loungers and a big daybed. Additionally, there is a sizable round table that seats eight and is perfect for outside eating.
---
Conclusion 
You can find all the information here that would help you choose Villas in Ibiza if you are planning to visit the place and are looking to stay at one of them. The Resorts listed in this article provide a pleasant and comfortable stay throughout the trip and are regarded as Cheap villas in Ibiza. Read more on VRBO and Heybucketlist. 
FAQ's