Villas In Greece, Greece is a country situated in South-eastern Europe. The Aegean and Ionian seas are home to thousands of islands. It is frequently referred to as the cradle of Western culture. Greece offers a wide variety of breathtaking tourist destinations. Greece's remarkable history and culture, awe-inspiring landscapes, tasty food and drinks, and hospitable locals will make your trip unforgettable. From the extraordinary architecture to the fascinating stories told by the locals, you will be in awe of all that Greece has to offer. Regardless of your time of visit, you will surely have an experience you will never forget. There is a range of options for visitors in Greece, like villas, guest houses, and apartments, which you can book during your holidays. This article will discuss the five most famous villas in Greece to rent.
Villas in Greece
1. BeautifulVilla in a Stunning Location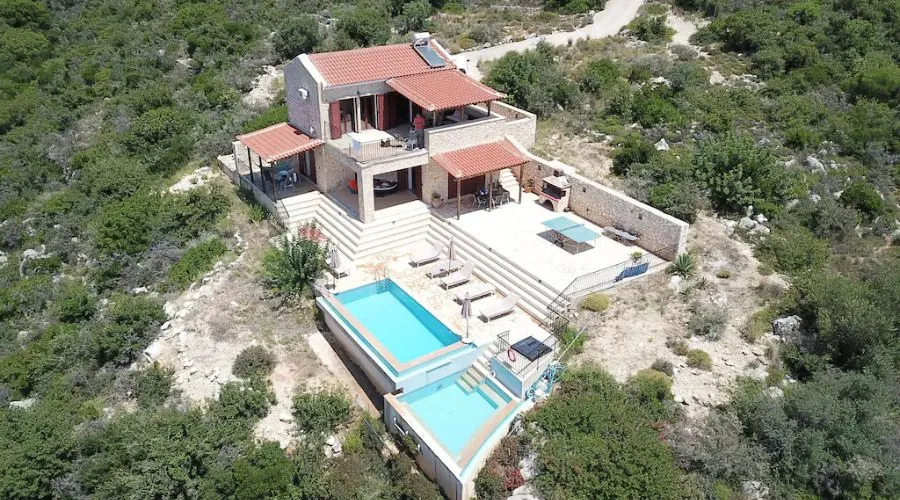 This Ionian Dream Villa lies on private land with breathtaking sea views, Mount Aenos in the background, Zante in the distance, and the beach directly below. The beach is between cliffs and is a lovely, sandy, nearly private beach (it never gets crowded). It has three bedrooms, two bathrooms, and two infinity pools: a large swimming pool and a smaller Jacuzzi pool for relaxing and enjoying the views. This one of the best villas in Greece was built with a natural stone frontage to blend in with the terrain. The other amenities include FREE WiFi, a Smart TV with Netflix and Amazon Prime, and a DVD player. The outdoor activities feature a table tennis table and astronomical scope- to spot the Milky Way. The nearby places are Kateleios, Kaminia/Mounda Beach, Poros, Argostoli, Sami & Anti Samos Beach, Assos, Skala, Fiskardo, Mount Aenos St. Georges Castle, The Caves, Magic Beach (Kato Lagadi) and many more.
---
2. Meteora boutique villa A
Meteora boutique villa is in the centre of Kalampaka City. It comprises two exotic villas and an outdoor jacuzzi. A contemporary one on the list of the top villas in Greece with an aesthetic wooden interior can distract anyone. A bedroom contains all the amenities such as a coco-mat, a flat TV screen, a private bathroom with upgraded products, free wifi etc. Guests can experience a day at Meteora's trails and a night at the outdoor jacuzzi to capture the view of Meteora's imposing rocks.
---
3. Luxury Holiday Villa Rental, Rhodes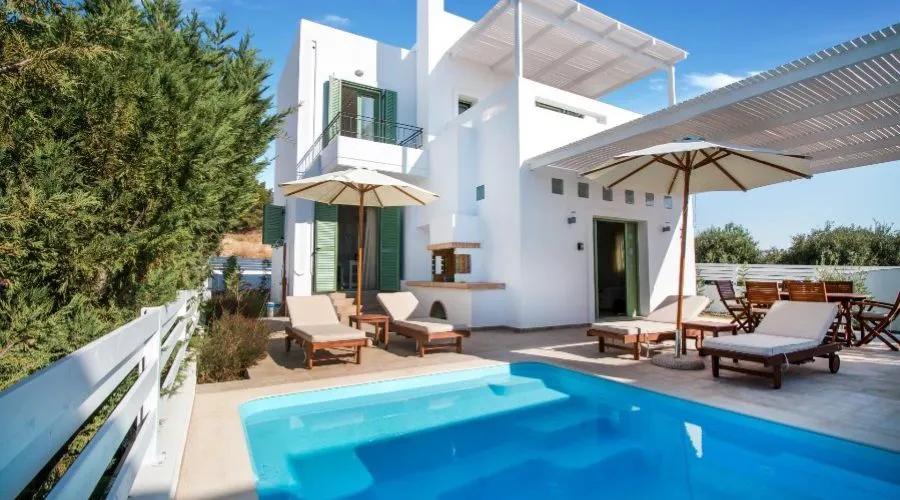 Want to bring your office to a vacation! Then, you should go with this villa from these five villas in Greece.
This private villa accommodates six people, four adults and two children. One can get easy access to beaches, Tavernas and Shops. This villa features Modern equipped kitchen, speed wifi, a living room with satellite, Bluetooth accessibility for smartphone and tablet connection, Apple TV, DVD
Experience the outdoor dining with the entirely surrounded wooden canopy and BBQ. Additionally, you get the benefits of the emergency water tank, which activates automatically if the local water supply gets cut off. Remembering COVID protocol, it also offers sanitiser, masks, and thermometers and provides contactless arrival.
The nearby attractions include Gennadi Beach, Memí Vrysiá Beach, Kiotari Beach, Lachaniás Beach, Asklipio Castle, Galoúni Beach, Kardamis Beach, Kokkinogia Beach, Glytra Beach, Kalovriaki Beach, Lardos Beach, Plimmiri.
---
4. Messinian Riviera Villas
Messinian Riviera Villa is a brand-new, modern form of vacation lodging.
You may simultaneously take in the breathtaking mountain and sea views from the same location at this location.
The villas' simplistic style and cosy furnishings provide a vacation-home experience unlike any other.
Each of these villas in Greece features a double bedroom with an ensuite bathroom and a twin bedroom with an en-suite bathroom, a big terrace, a private infinity pool and a comfortable sun bed.
The living room has a sofa and dining table and an amazing sea view from the window. The other amenities include a fully equipped kitchen, TV, wifi etc.
The visitors can explore the village of Petalidi, the amazing scenery of the province of Messinia, the dramatic villages of the Mani, sandy beaches etc.
---
5. Fantastic Penthouse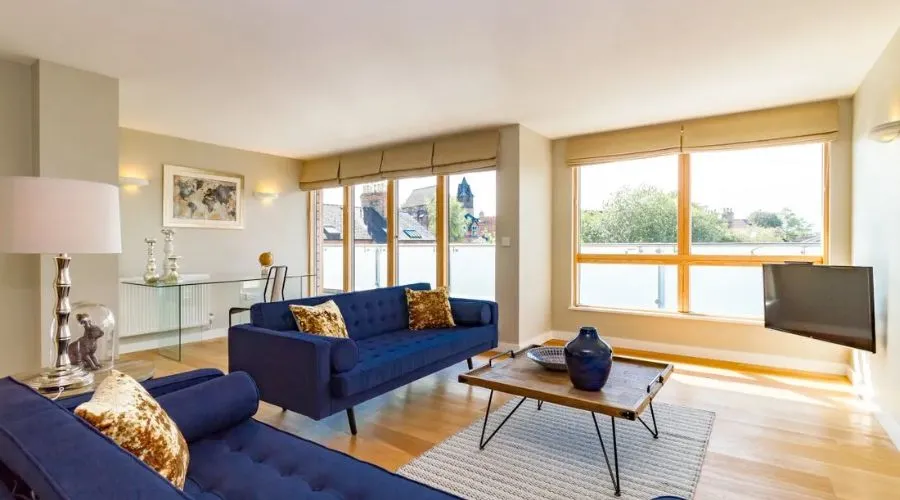 This villa is spread over 170sq ft., Located at Saronida, a famous spot near the Athens river, with all the modern facilities. This private villa accommodates five people but can manage up to 7. The breathtaking view from this villa is quite mesmerising.
It features two bedrooms, one sofa room, ensuite private balcony, two bathrooms, and a spacious living room with a dining table and fireplace.
The other amenities include a fully equipped modern kitchen, fast wifi (100mbps), flat tv screen. The visitors can even spend an evening in a garden with a BBQ.
The nearby places include the best windsurfing coastline in the Athens area, The archaeological site of Cape Sounion, the Temple of Poseidon, Vouliagmeni Spa Lake, Astir Beach, Kavouri Beach & Island Resort, Glyfada Beach.
---
Conclusion
These are the recommended villas in Greece for those looking for a luxurious stay in Greece. The best visit is suggested for all the friends, family, couples, and newlyweds to make them experience the best part of life. The villas in Greece discussed above belong in a prime area, which covers all nearby places. In this article, we have discussed five villas in Greece in detail, which will help you know about the accommodation's location, rooms, and facilities. There are many cheap villas in Greece as well. For more details, you can visit VRBO and the official website of Heybucketlis.
FAQ's