The holiday season is almost here. And are you looking for something different, the best location, and a new place to spend your vacation? Are you, too, searching for the best destination where you can spend your vacation, also needing clarification about where to go or not, and searching for something new? Don't worry; we are here to help you to find the most amazing destination for you. So, relax whether you are looking for a romantic retreat, family-friendly accommodation, or a beautiful  Villas in Albufeira . We have everything for you, whatever you are looking for and make your vacation unforgettable.
After the hectic days of work, we all want to take leave and go on holiday. We all know the holiday is the escape from everything. We will show you the most amazing destination. This year you can spend your holidays at Albufeira Villa. You explore beautiful beaches and scenic coastlines. 
Yes, you hear right. Villas in Portugal Albufeira is a famous tourist place. It is in the southern Algarve region of Portugal, and this place has many amazing villas that you can visit. Albufeira offers historical landmarks and beautiful nightlife. It is one of the best holiday places, and you can stay in stunning villas. Besides villas and beaches, this place is also popular for many historical landmarks. For example, the church of Sao Sebastiao and Moorish Castle. Here you can experience the stunning nightlife. And the most important thing is that villas here are available at a low price. You can afford cheap villas in Albufeira and can enjoy the holidays without hesitation. 
Here is a list of the best Villas in Albufeira: 
Here is the list of the most famous villas in Albufeira you can go to. 
1. Quinta Ottile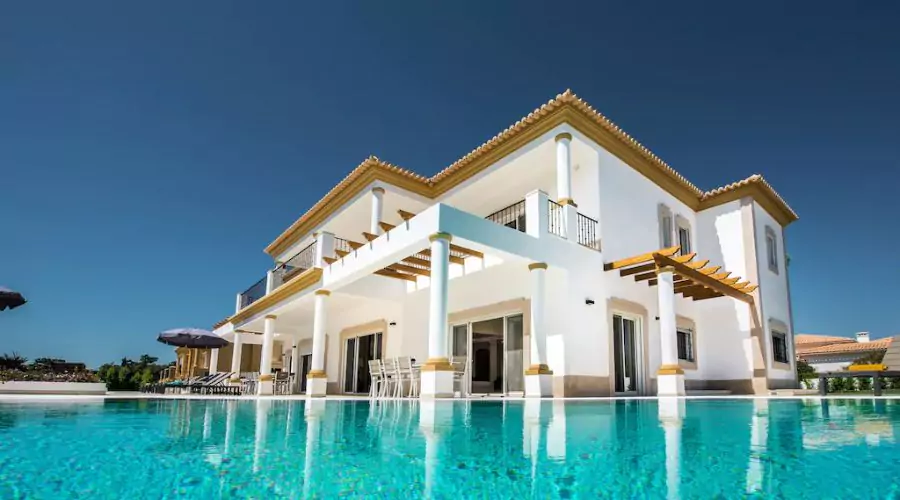 This villa is large and luxurious and is located in the Torre da Medronheira in Albufeira.  If you are looking for a family vacation, then it's the perfect place for a vacation.  You can sit beside the pool and can relax and enjoy the view. You can go to beaches, bars, and restaurants within walking distance.
Facilities- It has 14 luxury bedrooms, 14 bathrooms, a kitchen, spacious grounds, and two pools. Thirty four people can easily stay here. They also allowed pets here. Many things are offered, such as Internet, AC, satellite or cable, parking, and TV. They do not allow smoking.
Charges – the charge of this place is £868 avg/per night
---
2. Quinta Ouralago 
If you are a couple looking for romantic villas in Albufeira, this one is best for you. Here you can plan dates and many things you can do. This villa will give you the comfort you are looking for. This place is so beautiful you will not get over this place. This is one of the cheapest villas in Albufeira. If you're looking for a budget villa, go for this budget-free and friendly villa with a fantastic view.
Facilities – It has one bedroom, two bathrooms, one kitchen, one living room, one terrace and one swimming pool. They will provide you with parking, TV, satellite, AC, and internet. They do not allow any events, smoking, or pets.
Charges = the charge of this place is £32 avg/night
---
3.  Luxury Villa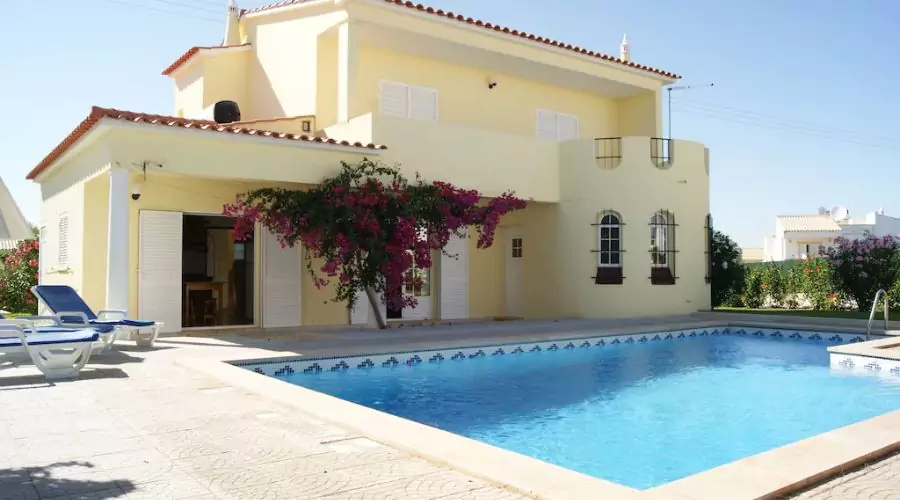 This luxury villa lies near the beaches. From this villa, you can enjoy it in the private pool. This villa is so authentic, and it has a vibrant area where you can quietly and comfortably enjoy your vacation.
Facilities – this villa has three bedrooms, five bathrooms, a kitchen, a living room, and a terrace. Also, they have a private pool, AC, free internet, pets allowed, and smoking allowed. They do not allow any kind of events.
Charges – £99 avg/per night
---
4. Quinta Por do Sol 
It will be a dream villa for you if you are ready to go there. In a few steps, you can go to beaches, bars, restaurants, café, and nightlife. It is so large, and if you are going with groups of yours, it will be a perfect choice for you.
Facilities: The facilities they have are 15 bedrooms, 13 bathrooms, a kitchen, a living room, and a terrace. They have a swimming pool, fireplace, TV, internet, satellite, AC, heater, and parking, and they also allow pets here. They do not allow smoking.
Charges: £814 avg/per night
---
5.  Traditional villa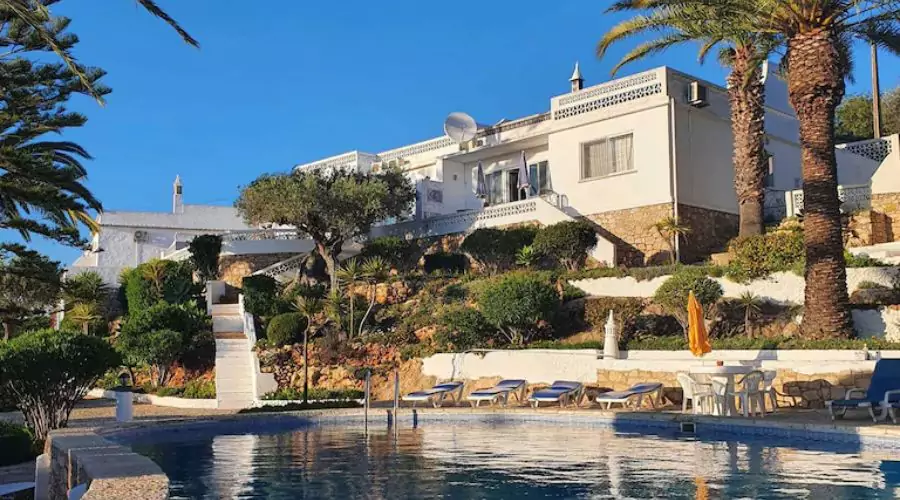 This one is a breathtaking villa, and make sure to visit the villa; otherwise, you will regret it. From this villa, you can watch the sea. This is a homely style, and if you love wildlife and are a Sealife lover, you must visit this place. This place is very beautiful, and it will make your holidays unforgettable.
This luxury traditional villa's facilities include a swimming pool, parking, internet, AC, washer, and dryer. Also, they have two bedrooms, two bathrooms, a kitchen, a terrace, and a balcony.
Charges: £78 avg/per night
---
Conclusion 
Overall, Albufeira is the best place for everyone. If you are planning a vacation, then this is the best destination. It has beautiful villas, beaches, and an awesome beach and authentic view. Read more about villas in Albufeira on VRBO and Heybucketlist. 
FAQ's