Sydney always puts up a good show in terms of excitement and family entertainment. Sydney is a must-see on every family vacation bucket list because of its zoos, museums, marina, parks, and much more. Sydney is currently the second-largest city in Australia, but it continues to be the most acknowledged city in the world, drawing tourists from near and far with its glittering harborside attractiveness. There are numerous other monuments that you should be aware of in addition to the Sydney Opera House and Harbour Bridge, which are well-known to everyone. When the day's events are through, you want Sydney resorts that are just as spectacular. A place that offers five-star comfort, a terrific bar, a restaurant, and leisure to help you unwind and get ready for the next day. Continue reading below to know more about the best Sydney resorts. 
List of 5 best Sydney resorts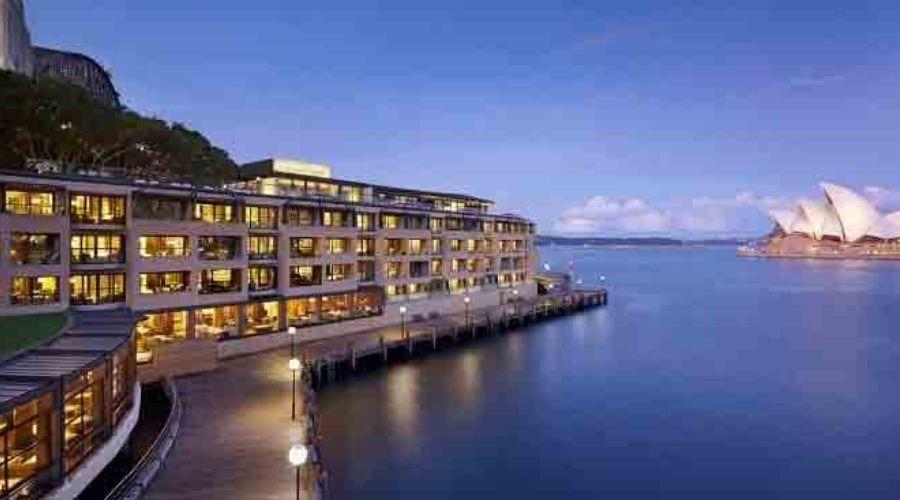 Here, we unveil our top five Sydney resorts, each offering an unrivalled blend of comfort, elegance, and stunning views. Let's embark on this journey of luxury and relaxation together.
What was originally the Sydney Water Board's administrative center has been turned into a paradise of refinement and opulent living by Australia's first Kimpton. In the center of Sydney's CBD, on six levels, the heritage-listed house presently has 172 rooms. It is situated two blocks from Darling Harbour, two blocks from the Queen Victoria Building, and two blocks from Hyde Park. One of the highlights of these Sydney resorts is the roomy foyer, which is bordered by traditional marble columns and boasts two prominent culinary luminaries in the form of Luke's Kitchen, which serves cozy and contemporary Australian cuisine such as spiced lamb, pan-fried linguine, steaks, and shellfish as separate courses or sharing platters.
Holiday Inn Darling Harbour
The Holiday Inn Darling Harbour is a premier hotel destination located in the heart of Sydney's vibrant Darling Harbour precinct. Offering comfort, convenience, and top-notch service, this hotel is a perfect choice for travelers looking for quality accommodation in Sydney.
The hotel features a range of modern, well-appointed rooms and suites, each equipped with amenities such as Wi-Fi, flat-screen TVs, mini-fridges, and tea and coffee-making facilities. Many rooms offer stunning views of the city skyline or the bustling Darling Harbour. 
Guests can enjoy a variety of dining options, including a contemporary restaurant serving a range of delicious cuisines and a relaxed bar where you can unwind with a refreshing cocktail. Other amenities include a fitness center for those who wish to maintain their workout routine and meeting spaces for business travelers.
InterContinental Sydney Double Bay
The InterContinental Sydney Double Bay offers a luxurious and serene retreat. This elegant hotel is nestled in the heart of Double Bay, known for its upscale boutiques, gourmet restaurants, and beautiful beachfront.
The InterContinental Sydney Double Bay boasts a selection of sophisticated rooms and suites, each designed with a blend of contemporary comfort and classic charm. Rooms feature amenities like plush beds, marble bathrooms, minibars, and flat-screen TVs, while many also offer private balconies with breathtaking views of the bay.
The dining experience at the InterContinental is equally impressive. The hotel's restaurant serves an exquisite menu of locally-sourced dishes, and the chic rooftop bar offers stunning views of the Sydney skyline, making it a perfect spot for evening cocktails.
Holiday Inn Express Sydney Airport
Situated conveniently near Sydney's international airport, the Holiday Inn Express Sydney Airport provides a comfortable and stress-free stay for travelers. Combining convenience with comfort, this hotel is an excellent choice for those looking for quality accommodation close to the airport.
Each room at the Holiday Inn Express is thoughtfully designed to provide a relaxing environment for guests. Rooms are equipped with amenities such as free Wi-Fi, flat-screen TVs, ergonomic workspaces, and coffee-making facilities, catering to both leisure and business travelers. Black-out shades and a choice of pillows ensure a good night's sleep before or after a long flight.
Crowne Plaza Sydney Burwood
Situated in the vibrant suburb of Burwood, the Crowne Plaza Sydney Burwood offers a luxurious stay with its modern design, top-notch facilities, and excellent service. This hotel is an ideal base for both business and leisure travelers seeking to explore Sydney and its surrounding areas. The Crowne Plaza Sydney Burwood provides spacious and stylish rooms, all equipped with modern amenities such as free Wi-Fi, flat-screen TVs, minibars, and comfortable workstations. Many rooms also boast private balconies, providing stunning views of the city skyline.
Culinary delights await at the hotel's onsite restaurant, which serves an enticing array of dishes made from locally sourced ingredients. Alternatively, guests can unwind with a drink at the hotel's chic rooftop bar, offering panoramic views of Sydney.
The Bottom Line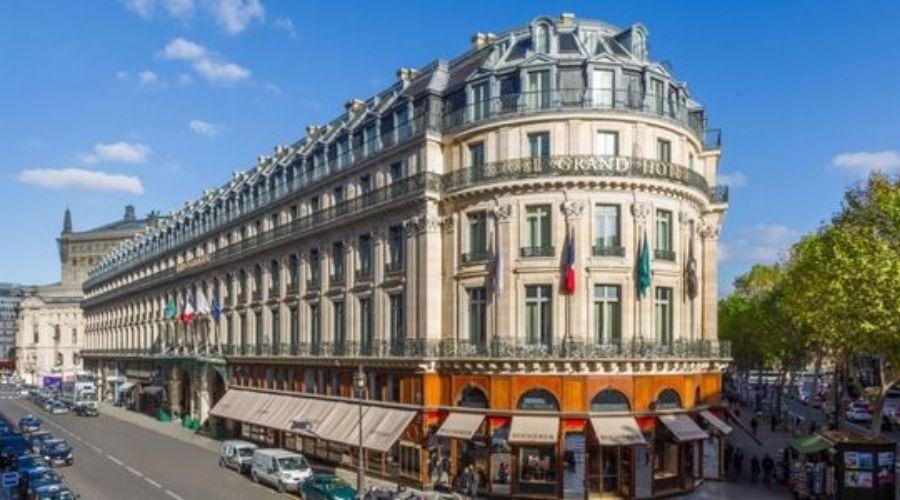 One of Australia's largest cities, Sydney, features a lot of well-liked tourist attractions. Sydney is the perfect destination for a vacation because of its charming residents, lively atmosphere, and amazing selection of music, food, and drinks.
The city has plenty to offer in terms of lodging, from lavish Sydney resorts to affordable options. If you're thinking about taking a trip here, check out the list of top Sydney resorts above for a pleasant and opulent stay. For more information on Emirates resorts Sydney, you can follow the official website of Heybucketlist.
---
FAQ's