Ohio is a beautiful state in the USA. It has massive cities like Columbus, Cincinnati, and Cleveland, which are some of the busiest cities in the USA. On the other hand, it has great lakes to calm down the business of these cities.
Ohio has national parks and great nightlife. You will never get bored in this massive state. If you have a traveler's bucket list, you should surely add this name to it. This city is so happening that you will not sit still for a few seconds if you want to.
In this article, we will guide you to the best resorts in Ohio. We will find for you the best spa resorts in Ohio that include all the other lavish amenities. And do not worry about your pockets; we will guide you to pocket-friendly as well as the best resorts in Ohio. So stay tuned until the end of this article to learn everything you need for this trip to Ohio.
The Best 5
Resorts in Ohio
1. Staybridge Suites Columbus Polaris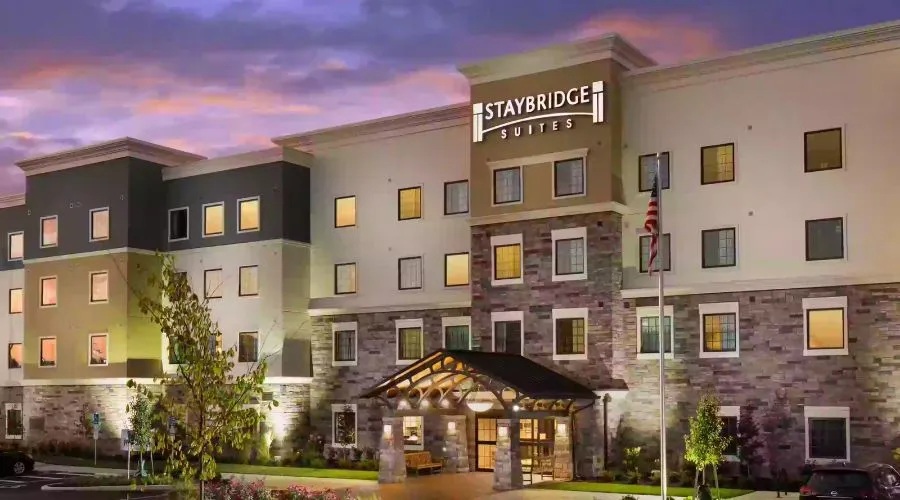 This place is located centrally, where major highways and interstate highways are within a short distance. This place is just a few minutes away from downtown Columbus and the port of Columbus Airport. Polaris Fashion Place is located very near this hotel, where more than 150 retailers are displayed. This place is located at a perfect distance from Ohio State University and the Columbus Zoo.
This place has many amenities, which include free Wi-Fi, a daily breakfast buffet, a social hour, free laundry machines, indoor pools, free locker storage, a 24/7 pantry, and a fully equipped kitchen.
This place is a paradise for those who want a site that is pet-friendly and has all the amenities to relax and spend their vacations. Whether you decide to stay there for a few days or extend your trip, this place is one of the best resorts in Ohio for your blissful stay.
---
2. Avid Hotels Columbus Northwest – Hilliard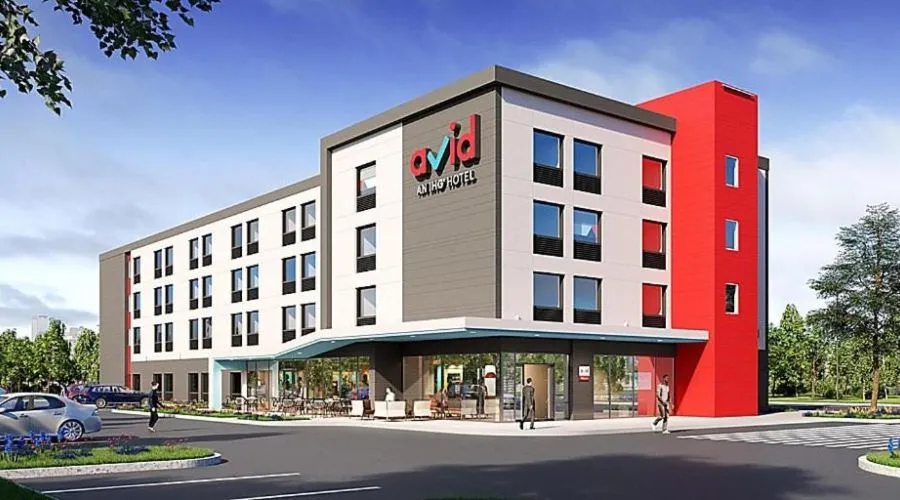 This hotel has a fantastic rating of 4.6 stars and has more than 300 positive reviews. This is one of the best resorts in Ohio. It is located in Hilliard, off Highway 270. The famous Starliner Diner is only 2 miles away from this hotel. This place is close to Ohio State University, Columbus downtown, and the short north. You can visit Tuttle Mall, which is just 3 miles away, and Dave and Buster's, which is just 1 mile away, for shopping and entertainment. This hotel has amazing room facilities, which include an in-room safe and a mini fridge.
Complimentary parking is available, free Wi-Fi with computer printing, and an indoor pool. This place is perfect for those who are looking for a well-facilitated place among the resorts in Ohio.
---
Also, read- Paradise Oasis: Luxurious Resorts In Dubai
---
3. Hotel Inn Express and Suites Columbus-Worthington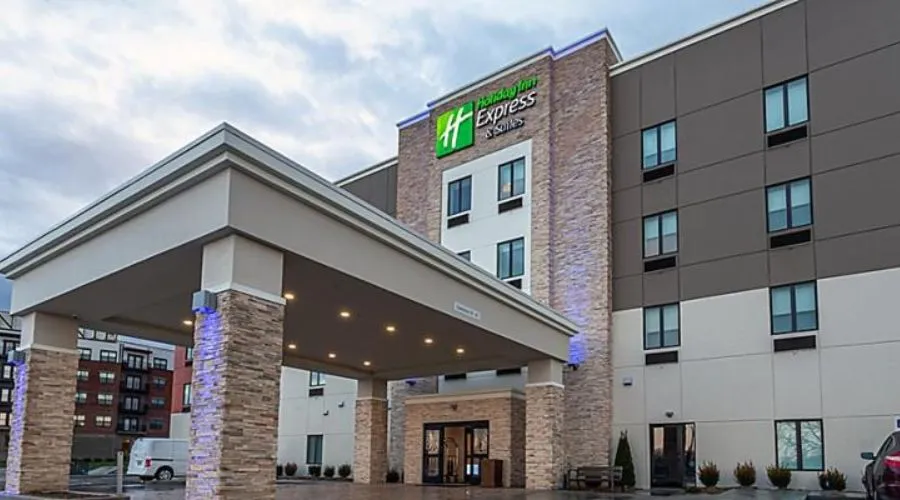 This is a blissful hotel with amazing designs and interiors. It is at a perfect distance from many large businesses. It is located just outside the Crosswoods Commons shopping centre. It has a variety of foods and shops for your convenience.
This place has many facilities, and you will not regret paying out of your pocket for them. It has a complimentary breakfast every morning, a free high-speed Wi-Fi connection, an indoor heated pool, and a spacious parking facility. It is one of the best resorts in Ohio for a stay with your family or a business trip.
---
4. Candlewood Suites Columbus-North Polaris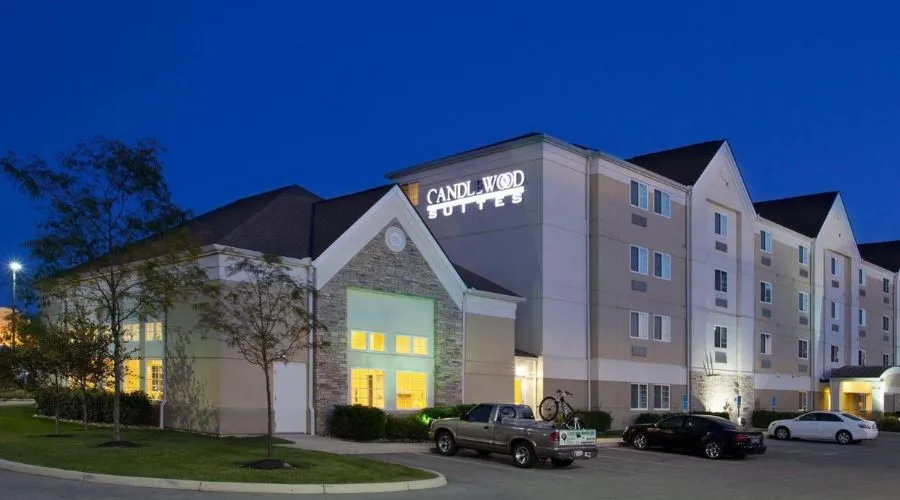 This hotel has an amazing rating of 4.2 stars and more than 1500 good reviews. You won't be able to tell the difference between your home and this place after your stay. These rooms provide maximum comfort and a homey vibe.
You can enjoy complimentary high-speed internet, complimentary guest laundry facilities, fitness and business centres, the Candlewood Cupboard, the Lending Locker, the Gazebo Grill, and the DVD Lending Library. It has free parking and is just 20 minutes away from downtown Columbus. This is a great choice for those who are planning to stay in Ohio overnight or are planning a short trip here. This place will make you feel as if it is your own home. It is a great choice among the resorts in Ohio.
---
5. Crowne Plaza Columbus, North Worthington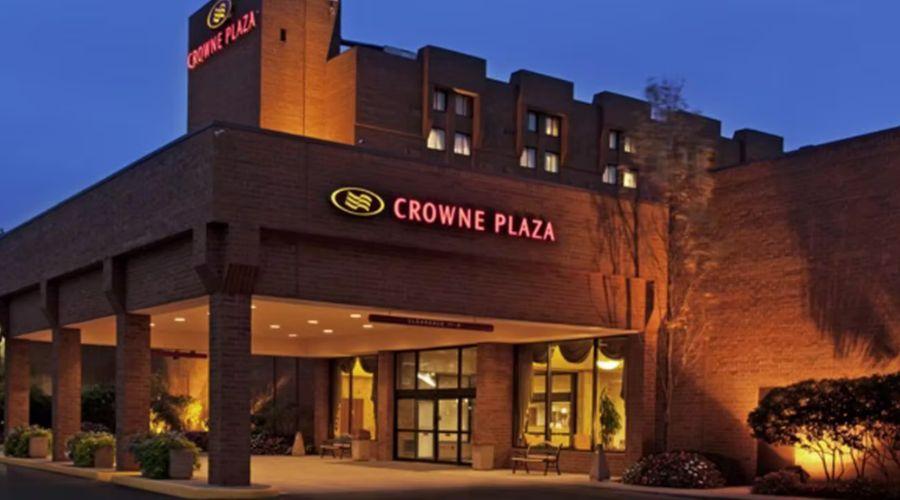 This hotel will provide you with a luxurious stay. It is a well-designed hotel with well-appointed rooms. It has an elegant vibe, which will make you feel great about the place. It has many leisure as well as business activities.
It has an indoor and outdoor pool, complimentary Wi-Fi, and free parking. This place also offers 20,000 square feet of elegant meeting and event space, perfect for meetings, social events, and weddings. The beds are set with the best linen, and the rooms are handicapped-friendly. If you are looking for a space for your business meetings, wedding ceremonies, or a big party, this is the best among resorts in Ohio.
---
Also, read – Top 5 Hotels in Warren PA Pennsylvania – Best Deals for 2023
---
Conclusion 
Ohio is a multifaceted state and has many attractions to visit. You can visit many places in Ohio, like the Ohio Zoo and Aquarium, music concerts, amusement parks, lakes, restaurants, breweries, and wineries. Ohio has amazing nightlife where great food along with amazing street shows is available. At times, it might get overwhelming to choose among the variety of hotels and resorts in Ohio.
Hence, here we are with the best resorts in Ohio. These listed resorts in Ohio will satisfy you. For more information, visit Heybucketlist! We are sure this place will not fall short to impress you. The people here are tourist friendly and will welcome you with a warm smile.
FAQs