Rehoboth Beach, nestled on the beautiful Delaware coastline, has long been a favored vacation destination for beach lovers seeking a memorable seaside getaway. With its pristine sandy shores, vibrant boardwalk, and a plethora of recreational activities, Rehoboth Beach offers a perfect retreat for individuals, families, and friends.
Features of Rehoboth Beach rentals on Vrbo
1. Convenience and Flexibility:
One of the major advantages of booking Rehoboth Beach rentals on Vrbo is the convenience and flexibility they offer. Vrbo's user-friendly interface allows travelers to effortlessly browse through available properties, filtering results based on desired amenities, location, and other preferences. The platform provides detailed property descriptions, high-quality photographs, and often includes guest reviews, enabling potential renters to make informed decisions. 
2. Unmatched Beach Proximity:
Rehoboth Beach rentals on Vrbo offer unparalleled proximity to the pristine sandy shores that make this coastal town so popular. Many of these rentals are strategically located within walking distance of the beach, allowing visitors to enjoy convenient access to the sun, surf, and sand. Imagine waking up in the morning, stepping out onto your private balcony or patio, and savoring the invigorating ocean breeze as you plan your day's activities. 
3. Home Away from Home:
Rehoboth Beach rentals on Vrbo provide a genuine "home away from home" experience. Unlike traditional hotel rooms, these rentals offer ample space, multiple bedrooms, fully equipped kitchens, and often include living rooms, dining areas, and outdoor spaces. This allows vacationers to enjoy privacy, convenience, and the ability to cook their meals if desired. 
Here is a list of top 5 Rehoboth Beach rentals on Vrbo that you don't want to miss:
1. Beach Block freshly updated condo steps to the boardwalk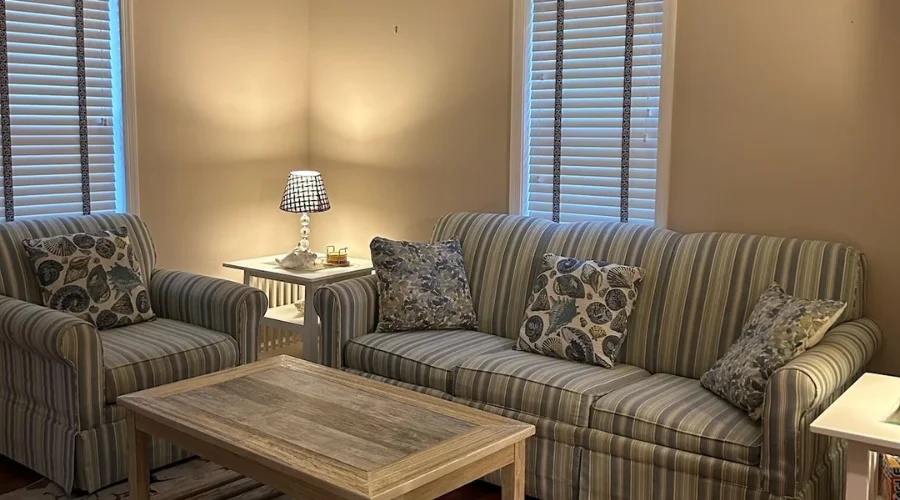 One of the most compelling aspects of the Beach Block Freshly Updated Condo is its ideal location. Situated just steps away from the renowned Rehoboth Beach Boardwalk, this rental provides easy access to all the attractions and activities the area has to offer. Whether you want to relax on the beach, explore the lively boardwalk, or indulge in the diverse dining and shopping options, this condo serves as an excellent home base for your Rehoboth Beach adventures.
Upon entering the Beach Block Freshly Updated Condo, guests are greeted by a tastefully furnished and well-appointed living space. The condo has been recently renovated to provide a contemporary and comfortable atmosphere. The interiors are thoughtfully designed, incorporating a coastal theme that complements the surrounding beach environment.
---
2. Charming 2 Bedroom Cottage in South Rehoboth – 2 Blocks to Beach
The 2 Bedroom Cottage in South Rehoboth is a hidden gem that promises a comfortable and memorable vacation experience. The cottage features a delightful blend of modern amenities and classic beach house charm, providing the perfect ambiance for relaxation and rejuvenation. Its prime location ensures easy access to all the attractions that Rehoboth Beach has to offer, making it an ideal choice for families, couples, or groups of friends seeking a delightful beach vacation.
The cottage boasts two well-appointed bedrooms, each designed to offer a peaceful retreat after a long day of exploring the beach and nearby attractions. The master bedroom features a plush queen-sized bed, while the second bedroom is furnished with cozy twin beds, accommodating up to four guests comfortably. The living area is tastefully decorated with a coastal theme and offers a cozy space to unwind and spend quality time with loved ones.
---
3. Attractive Pet Friendly!! Rehoboth Beach, DE!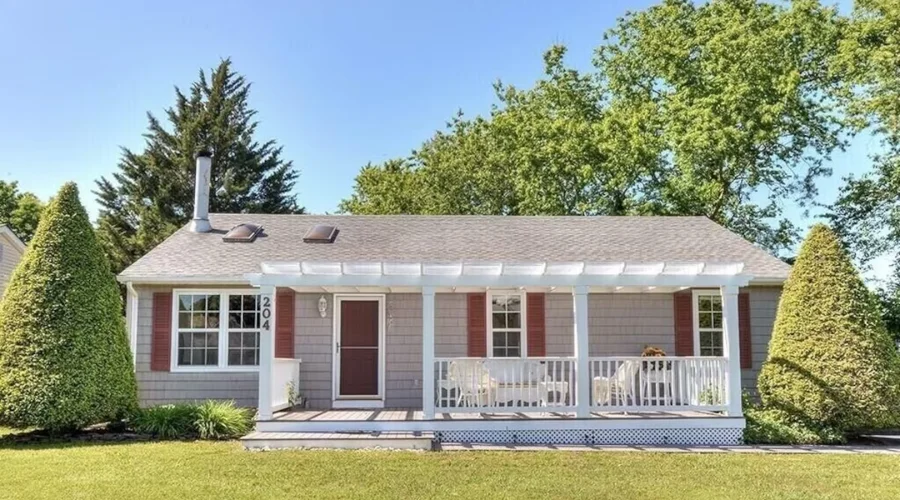 Rehoboth Beach, with its charming small-town ambiance and stunning coastline, is a top vacation spot on the East Coast. Known for its pristine sandy beaches and sparkling Atlantic waters, Rehoboth Beach offers a wealth of recreational activities for everyone. From swimming and sunbathing to fishing, kayaking, and biking along the scenic trails, there is no shortage of outdoor adventures to enjoy. 
One of the significant advantages of choosing a pet-friendly rental in Rehoboth Beach is the opportunity to include your four-legged companion in your vacation plans. Traveling with pets can be a rewarding experience, allowing for shared adventures and creating lasting memories. 
By opting for a pet-friendly accommodation, you can ensure the comfort and happiness of your furry friend while enjoying all that Rehoboth Beach has to offer. These rentals often provide amenities specifically tailored to pets, such as fenced yards, pet beds, and designated pet-friendly areas nearby.
---
4. Cozy Rehoboth Beach Flat with Deck in Town of Rehoboth Beach
The Cozy Rehoboth Beach Flat with Deck is situated in the heart of Rehoboth Beach, ensuring guests have easy access to all the town has to offer. Whether you're looking to explore the vibrant boardwalk, indulge in local cuisine, or soak up the sun on the pristine sandy beaches, this rental is perfectly situated for a memorable vacation experience. 
Upon stepping into the Cozy Rehoboth Beach Flat with Deck, guests are greeted with a warm and inviting atmosphere. The rehoboth beach house rentals are tastefully furnished with modern decor and provide ample space for relaxation. The living area is comfortable and features a cozy sofa, perfect for lounging after a day of beach activities. The kitchen is fully equipped with all the necessary amenities, allowing guests to prepare their meals.
---
5. Adorable Studio-Ocean Block Rehoboth Beach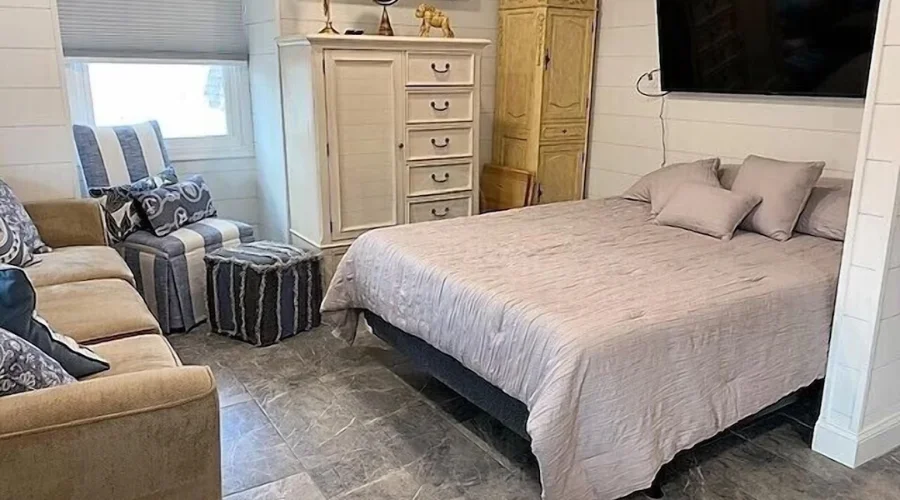 The Adorable Studio-Ocean Block Rehoboth Beach Rentals is thoughtfully designed to ensure a comfortable and memorable stay. The studio apartment features a well-appointed living space that maximizes functionality and comfort. 
The decor is tasteful, incorporating a beach-inspired theme that enhances the overall coastal ambiance. The open-plan layout seamlessly combines the living area, bedroom, and kitchenette, creating a cozy and inviting atmosphere.
The kitchenette is equipped with essential appliances and utensils, allowing guests to prepare their own meals if desired. The inclusion of a dining area provides a convenient space for enjoying meals or engaging in lively conversations.
---
Conclusion
Rehoboth Beach rentals on Vrbo provide a convenient base from which to embark on these adventures, allowing guests to fully immerse themselves in the vibrant atmosphere of the town. Furthermore, the strategic location of Rehoboth Beach offers easy access to other nearby attractions, such as Cape Henlopen State Park, Dewey Beach, and historic Lewes, providing endless possibilities for exploration. For more information, visit Vrbo and the official website of Heybucketlist.
FAQ's