When planning a vacation to Ottawa, the charming capital city of Canada, finding the right accommodation is key to ensuring a memorable trip. Expedia, one of the leading online travel platforms, offers a wide range of Ottawa vacation rentals that cater to different preferences and budgets. In this blog, we'll share with you the variety of Ottawa vacation rentals available on Expedia and our top 5 picks for you. 
Variety of Ottawa vacation rentals
Apartment Rentals:
Expedia offers a vast selection of apartments, ranging from cozy studios to spacious penthouses. These rentals provide a home-like ambience, equipped with essential amenities such as kitchens, living areas, and private bedrooms. Apartments are suitable for families, groups, or travelers seeking a more independent and immersive experience and are perfect as the Ottawa vacation rentals. 
Vacation Homes:
Expedia's vacation homes in Ottawa are ideal for larger groups or extended stays. These properties often feature multiple bedrooms, bathrooms, and common areas, ensuring everyone has ample space and privacy. Vacation homes often come with added perks such as private gardens, swimming pools, and outdoor grilling areas. This makes them the most affordable rentals in Ottawa.
Condos and Townhouses:
Condos and townhouses are available on Expedia offer a balance between apartment living and vacation homes. These rentals are suitable for travelers who desire a mix of comfort, convenience, and a sense of community. Condos and townhouses often provide shared amenities like gyms, pools, and communal spaces.
Top 5 Ottawa vacation rentals on Expedia
1. Les Suites Hotel Ottawa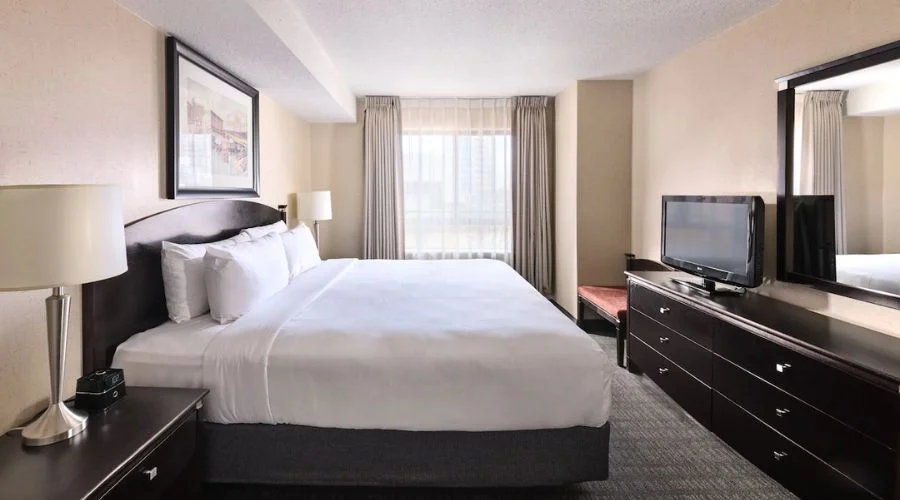 A reason why Les Suites Hotel Ottawa is one of the best Ottawa vacation rentals is its prime location in the heart of downtown Ottawa. Situated at 130 Besserer Street, this hotel is within walking distance of numerous attractions, including Parliament Hill, the National Gallery of Canada, the Rideau Centre, and the ByWard Market. 
Les Suites Hotel Ottawa offers a range of spacious and beautifully appointed suites, making it an excellent choice for families, groups, or extended stays. The hotel features one and two-bedroom suites, as well as executive suites, providing ample space and privacy for guests. 
2. Cartier Place Suite Hotel
One of the primary advantages of the Cartier Place Suite Hotel is its prime location. Situated at 180 Cooper Street, the hotel is just a stone's throw away from some of Ottawa's most famous landmarks and attractions. 
It is one of the best Ottawa vacation rentals and is within walking distance, guests can explore Parliament Hill, the National Gallery of Canada, ByWard Market, and the Rideau Canal, to name a few. This convenient location allows visitors to experience the true essence of Ottawa and ensures that they are always close to the action.
Another distinguishing feature of the Cartier Place Suite Hotel is its exceptional suites. Designed with comfort and luxury in mind, the suites are spacious and beautifully appointed, making guests feel right at home. Whether you are traveling alone, with a partner, or as a family, the hotel offers a variety of suite options to suit your needs. 
3. Sonder The O'connor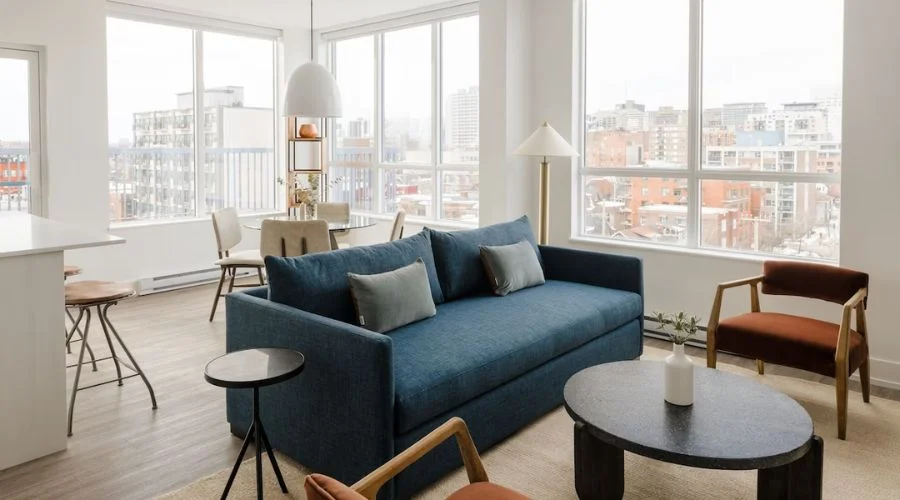 Sonder The O'Connor goes above and beyond to provide its guests with the utmost comfort and luxury. Each meticulously designed unit boasts a stylish and contemporary aesthetic, ensuring a welcoming atmosphere from the moment you step inside. 
The Ottawa vacation rentals are fully furnished, featuring spacious living areas, well-equipped kitchens, comfortable bedrooms, and modern bathrooms. The attention to detail in the interior design creates a sense of elegance and sophistication, elevating the overall experience for guests.
Moreover, Sonder The O'Connor offers a range of amenities that cater to the diverse needs of travelers. From high-speed Wi-Fi to ensure uninterrupted connectivity, to in-suite laundry facilities for added convenience, Sonder ensures that every aspect of your stay is thoughtfully considered. 
4. Residence & Conference Centre – Ottawa West
Residence & Conference Centre – Ottawa West offers a range of accommodations tailored to the needs of different travelers. Whether you are a solo traveler, a couple, a family, or a group of friends, this facility can cater to your requirements. The Ottawa vacation rentals available at Residence & Conference Centre – Ottawa West include spacious and well-furnished suites and apartments. 
Each unit features comfortable beds, a fully equipped kitchenette, a private bathroom, and a cozy living area. The accommodations are designed to provide guests with a home-away-from-home experience, ensuring a relaxing and enjoyable stay throughout their visit to Ottawa.
One of the notable advantages of choosing Residence & Conference Centre – Ottawa West for your vacation rental is its convenient location. Situated in the heart of Ottawa, this facility allows easy access to the city's major attractions, shopping districts, dining options, and cultural landmarks. 
5. The Studio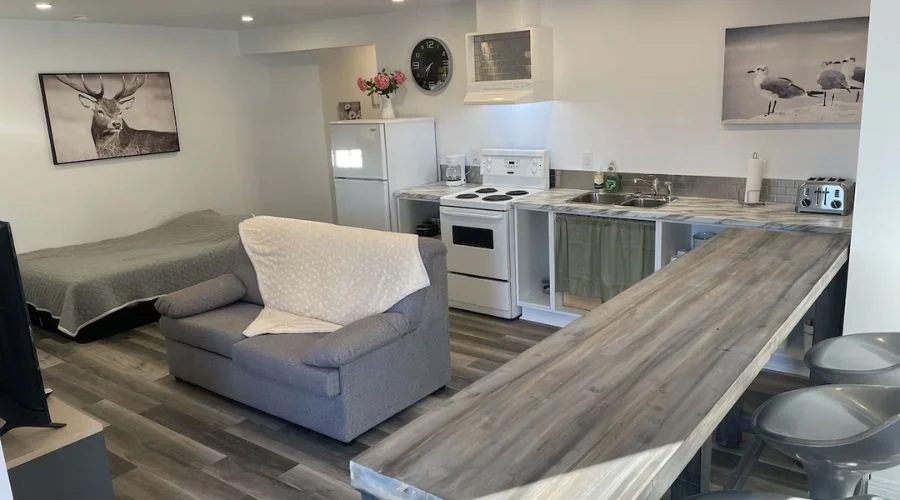 Situated in the heart of Ottawa, The Studio enjoys a prime location that allows guests to easily explore the city's key attractions. Whether it's visiting Parliament Hill, touring the National Gallery of Canada, or strolling along the historic Rideau Canal, everything is within reach. 
One of the key factors that make The Studio a standout choice for Ottawa vacation rentals is its unparalleled comfort and comprehensive amenities. Designed with the utmost attention to detail, this well-appointed accommodation offers a cozy and inviting atmosphere for guests to unwind after a day of exploration. 
Conclusion
Expedia features a vast inventory of vacation rentals in Ottawa, catering to different budgets and preferences. Ottawa vacation rentals can be more budget-friendly, especially for longer stays, as they often provide a kitchen to prepare meals, reducing dining expenses. Splitting the cost among a group can further reduce individual expenditures, making vacation rentals a cost-effective choice. For more information, visit Heybucketlist.
FAQ's