Milan is a beautiful and famous city in Italy. Many first-time visitors to this city find this city tourist friendly. It is one of the most visited cities in the whole of Europe. It is famous for its magnificent history and museums. The best luxury hotels in Milan Italy provide a sensational experience of richness and comfort. Here, we will help you find the best Luxury hotels Milan and spill the beans about the best of Milan Luxury Hotels. From stylish luxury hotels Milan to elegant and classic luxury hotels Milan, we have got you covered. This write-up will update you regarding all these luxury hotels Milan which will make your stay in Milan unforgetful. 
Luxury Hotels Milan  
1. Hotel Indigo Milan – Corso Monforte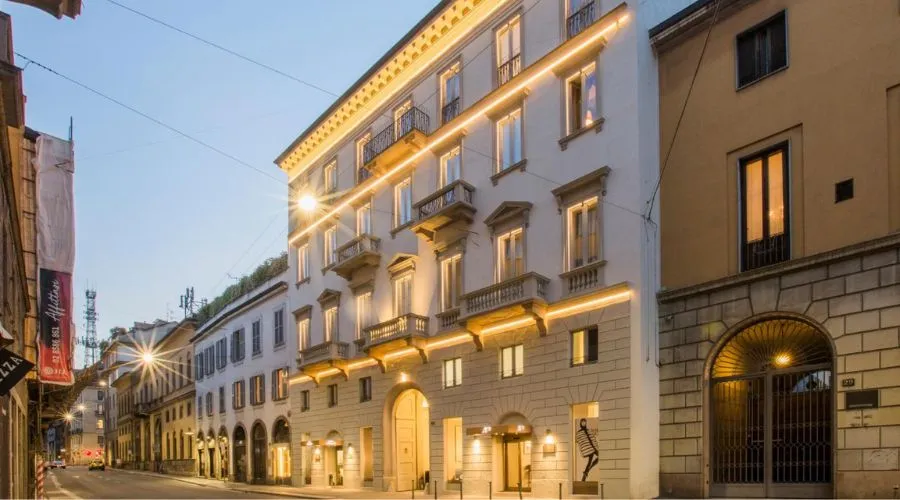 It is a boutique hotel situated in the historical centre of Milan. This luxury hotel has a rating of 4.7 stars from numerous customers and about 280 positive reviews. This luxury hotel is just a few meters away from the famous Duomo of Milan and is within walking distance from the main subway station for the maximum continuance of travelling by metro. 
This hotel has a limited 51 rooms, which are equipped with highly modern furniture. The designs of this luxury hotel are inspired by the rich history and the high-fashion Milan is famous for.  
This place has high-class amenities like a fitness centre which is open 24 hours, a laundry valet, and same-day dry-cleaning services. Other than this, it has guest rooms, a fully air-conditioned public area and a lift facility on all the floors. 
This hotel is one of the best among all luxury hotels Milan. Book this luxury hotel for a professional, classic and elegant stay in Milan.
---
2. Crown Plaza- Milan City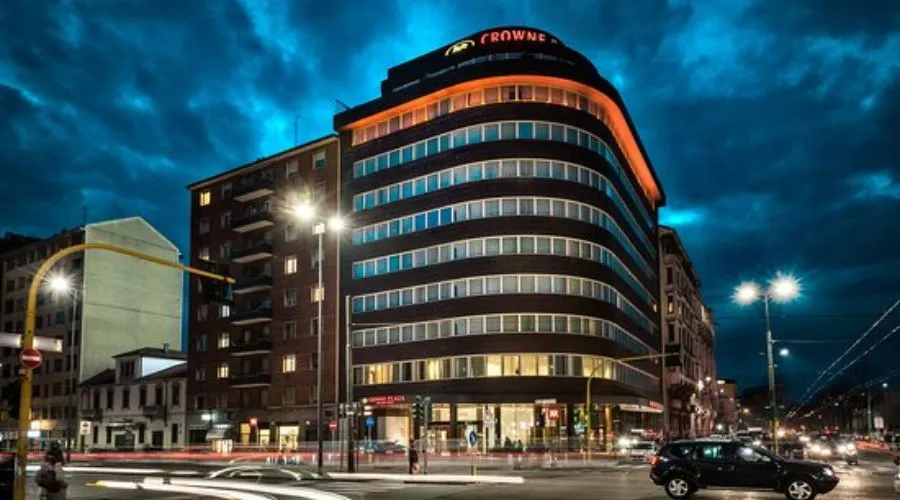 Are you looking for a place where you can conduct your vacations as well as business? You've found the perfect hotel among all Luxury Hotels Milan. Crowne Plaza is a sophisticated hotel with a stylish restaurant and modern interior. It is located just 750m away from the Milan Central railway station and also provides a connected bus to Milan Malpensa Airport and Milan Linate Airport.
The very famous Piazza Del Duomo, which is a huge Gothic cathedral, and Galleria Vittorio Emanuele II, which is a historic shopping arcade, are easily reachable. Business travellers can use four meeting rooms which can accommodate 60 people, with a free Wi-Fi service for uninterrupted business meetings. It has 4.4 stars rating and more than 1200 reviews. 
Other amenities include a fitness centre with a fully functional sauna, free internet service, a swimming pool, a parking area, and a terrace which are children and pet friendly. If you are looking for a luxurious royal experience, this luxury hotel is the best choice for you among all luxury hotels Milan.
---
3. Hotel Inn Nord-Zara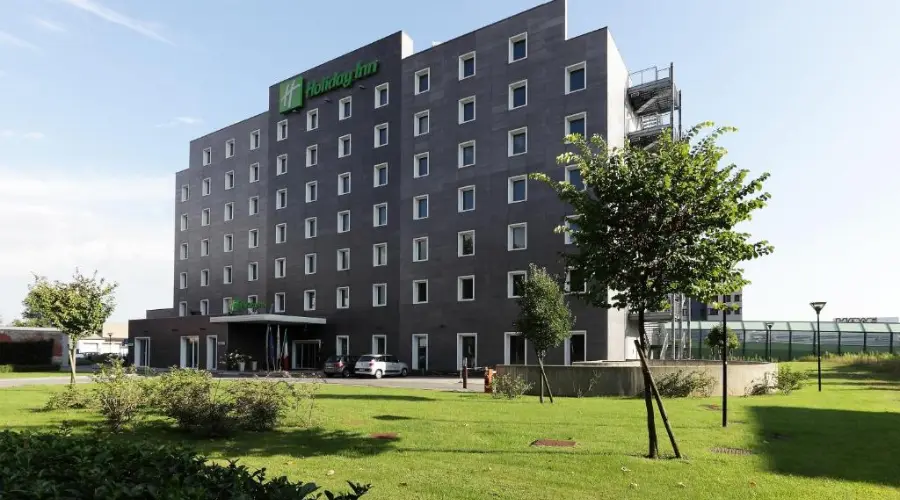 This hotel is business-friendly as well as family-friendly. It is a stylish, chic hotel in Milan that provides the perfect environment for business meetings and family trips both separately. This place can easily host 100 clients in a business meet-up. 
It provides amenities like smart beds with a desk where you can work, LCD TVs and free WI-Fi. 
Family rooms are extra cosy with soft beds and kid-friendly furniture. This hotel has an attractive design throughout, which gives a retro 1950s feel. You can enjoy various drinks in their bar after a long day of work or travelling with your family, friends or colleagues. 
This place offers a free meal to kids, has a parking area, free Wi-Fi and is pet friendly. If you are looking for an affordable luxury hotel, you should choose this hotel among all the other luxury hotels Milan.
---
4. Hotel Voco Milan-Fiere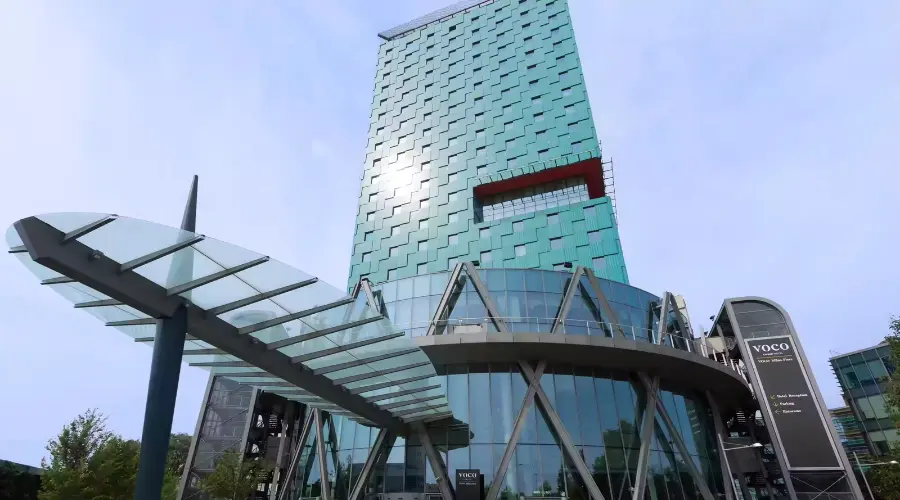 This hotel is just moments away from the beautiful Fiera Milano. It provides various facilities to business travellers, such as accommodation for meetings of up to 630 people. This place provides international as well as Italian cuisine. It has an on-fire restaurant with a slow-cooking grill. It has a Ludico bar with a gaming area. Another attraction of this luxury hotel is this hotel provides spa and sauna services. It also has many packages with offers like the work hard and relaxes package. This luxury hotel will provide you with maximum relaxation and rejuvenate you for your next day.
If you are looking for a hotel that provides maximum relaxation along with luxury, you have reached the right hotel. This hotel, among all luxury hotels Milan, is the best in terms of relaxation.
---
5. Crowne Plaza Milan- Malpensa Airport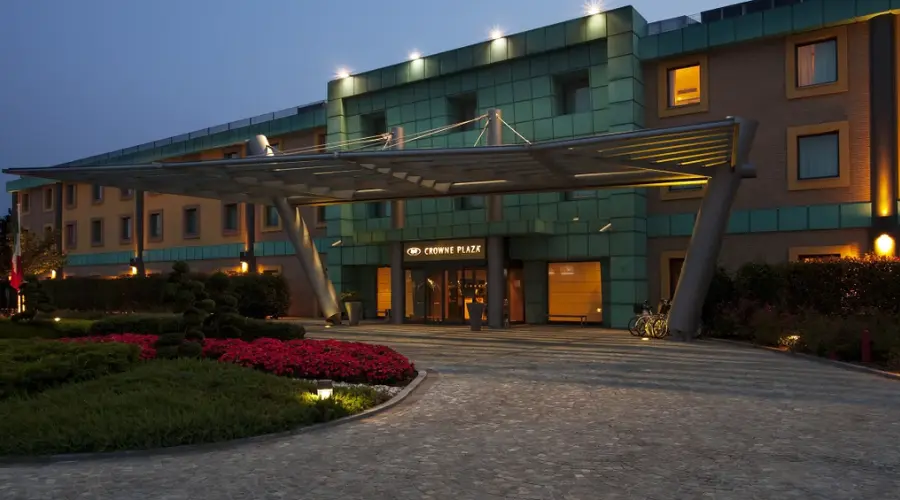 This hotel is situated just 5 minutes away from Volandia aviation museum. Ticino Park is just 14 km away from this hotel. You can visit lakes like Lake Como or Lake Maggiore. This hotel provides contemporary soundproof rooms, which have internet access, smart LCD TV, complimentary water bottles, tea and coffee facilities and much more. If you are looking for a hotel near Malpensa Airport, this is the perfect find for you. You should choose this hotel among other luxury hotels Milan for a luxurious yet convenient stay.
---
Also, read- Stay In A Budget-Friendly Hotel In Rosemary Beach
---
Conclusion 
In this write-up, we have guided you thoroughly through luxury hotels Milan. This surely will help you to find the best luxury hotels in Milan Italy. Heybucketlist has more such exciting places for your convenience, do check them out!
FAQs