Lake Lure, nestled in the picturesque Blue Ridge Mountains of North Carolina, is a haven for nature enthusiasts and those seeking tranquillity amidst breathtaking landscapes. The allure of this captivating destination has led to the rise of Lake Lure rentals on Vrbo, providing visitors with a wide range of accommodation options to make their stay truly remarkable. 
Features of Lake Lure Rentals on Vrbo:
Scenic Surroundings and Outdoor Adventures:
Lake Lure is renowned for its breathtaking natural beauty, with the Blue Ridge Mountains providing a picturesque backdrop. By opting for lake lure cabin rentals on Vrbo, visitors can immerse themselves in this stunning environment and enjoy panoramic views from their accommodations.
---
Privacy and Comfort:
Vrbo offers a diverse range of Lake Lure rentals that cater to various preferences and group sizes. Whether you are planning a romantic getaway, a family vacation, or a reunion with friends, you can find the perfect rental to suit your needs. The privacy and seclusion offered by these rentals ensure a relaxing and intimate vacation experience.
---
Cost-Effective and Flexible:
Compared to traditional hotel stays, Lake Lure rentals on Vrbo often prove to be more cost-effective, especially for larger groups or extended stays. With multiple bedrooms, shared living spaces, and full kitchens, these rentals can accommodate more guests and offer the convenience of preparing meals on-site. 
Additionally, Vrbo allows users to filter their search results based on specific requirements, such as budget, location, and amenities. This flexibility empowers travelers to find the perfect Lake Lure rental that meets their preferences while staying within their desired price range.
---
Here is a list of the Top 5 Lake Lure Rentals on Vrbo
1. Wonderful Mountain Views~*Pets Welcome*~ Close To Everything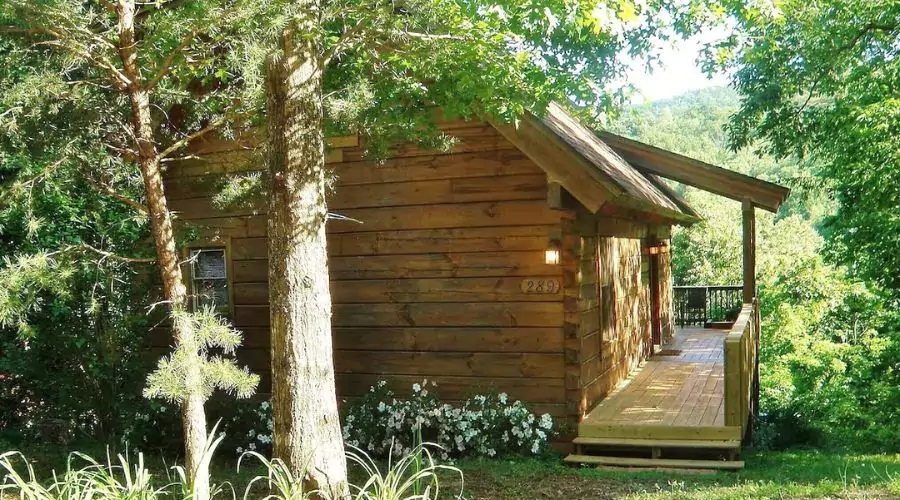 One of the unique aspects of the Wonderful Mountain Views rental is its pet-friendly environment. Many families struggle to find accommodations that welcome their furry friends, but this rental goes above and beyond to provide a comfortable and enjoyable experience for both guests and their pets. With designated pet areas, walking trails, and nearby parks, this rental understands the importance of including every member of the family in the vacation experience. 
Whether guests are travelling with their faithful canine companions or their beloved feline friends, the rental ensures that pets are treated with the same level of care and consideration as their human counterparts.
---
2. Private! Hot Tubs, Massage Chairs, White Water only from river 3- Large decks!
Lake Lure, located in the scenic mountains of North Carolina, is a popular destination for those seeking a relaxing and rejuvenating getaway. With its crystal-clear waters and breathtaking surroundings, Lake Lure offers the perfect setting for a memorable vacation. When it comes to accommodations, private rentals on platforms like Vrbo provide an excellent option for travelers.
Lake Lure rentals on Vrbo provide an idyllic escape for those seeking a luxurious and rejuvenating vacation experience. With private accommodations offering hot tubs, massage chairs, and access to white water from River 3, these rentals cater to individuals who value comfort, relaxation, and outdoor adventure.
---
3. Luxury Home with Amazing Lake and Mountain View, Lake Access, Arcade Game Room
The luxury home available for rent on Vrbo is a true testament to elegance and style. Its architecture seamlessly blends modern sophistication with rustic charm, offering a unique and inviting atmosphere. 
The property boasts spacious rooms, tastefully furnished with plush amenities and high-end finishes, ensuring a comfortable and indulgent stay. The instant you enter, you'll feel the luxurious, stress-free vibe that permeates the entire space.
One of the main highlights of this luxury rental is its panoramic view of the lake and mountains. Floor-to-ceiling windows and a strategically designed layout ensure that every room captures the beauty of the surrounding landscape. The changing colours of the lake and the sun-kissed peaks will create a mesmerizing backdrop for your vacation.
---
4. Piney Knob Cabin 15 Min To Lake Lure – 30 Min To Tiec – Hot Tub – Stocked Pond
Piney Knob Cabin offers a cosy and welcoming atmosphere, providing all the comforts of a home away from home. The cabin boasts spacious bedrooms, tastefully decorated living areas, and a fully equipped kitchen, ensuring a comfortable and enjoyable stay for guests of all ages. The highlight of the property is the private hot tub, perfect for unwinding and rejuvenating after a day of exploring the surrounding natural wonders. 
One of the most appealing aspects of Piney Knob Cabin is its serene and picturesque setting. Surrounded by towering trees and lush greenery, the cabin offers a tranquil escape from the hustle and bustle of everyday life. In addition to the natural beauty of its surroundings, the property also features a stocked pond, making it an ideal spot for fishing enthusiasts.
---
5. Cottage on Lake Lure – Beautiful Boathouse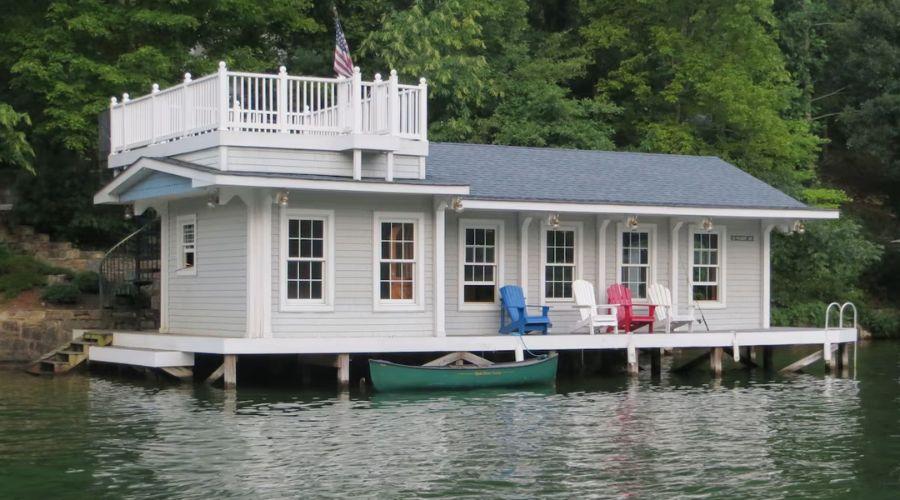 One of the highlights of this rental is the beautiful boathouse that overlooks Lake Lure. The Boathouse is a private sanctuary where guests can unwind, soak in the breathtaking views, and engage in various water-based activities. Whether you're an avid boater or simply looking to enjoy a refreshing swim, the boathouse provides the perfect setting. 
Lake Lure Rentals are known for their fantastic boating and water activities, and this rental is no exception. Guests can bring their own boat or rent one locally to fully immerse themselves in the experience. Cruise along the glistening waters, surrounded by lush greenery and awe-inspiring mountain views.
---
Conclusion
Lake Lure rentals on Vrbo provide a gateway to unforgettable experiences in one of North Carolina's most enchanting destinations. The natural beauty of Lake Lure, combined with the convenience and diverse offerings of Vrbo, make it an ideal choice for both romantic getaways and family vacations. For more information, visit Heybucketlist.
FAQs