Key Largo is a paradise for nature lovers, water sports enthusiasts, and beachcombers alike. Located in the upper Florida Keys, this tropical destination boasts of a breathtaking coastline, turquoise waters, and an array of outdoor activities for all ages. Whether you are planning a family vacation, a romantic getaway, or a solo adventure, Key Largo vacation rentals on VRBO offer an exceptional way to experience this island paradise.
Benefits of Key Largo Vacation Rentals on VRBO
Vacation rentals have become increasingly popular in recent years due to their convenience, privacy, and flexibility. Key Largo vacation rentals on VRBO take the experience to a whole new level. Here are some of the benefits that make these rentals a great choice for your next vacation. 
Privacy: With Key Largo vacation rentals on VRBO, you get to enjoy the privacy of a home away from home. Unlike hotels or resorts, where you have to share common areas with other guests, vacation rentals offer exclusive access to your own space. You can relax, unwind, and enjoy your vacation without worrying about interruptions.
Flexibility: Vacation rentals on VRBO offer flexibility in terms of space, amenities, and location. Whether you are looking for a cozy studio, a spacious villa, or a beachfront condo, you can find a rental that meets your needs and budget. You also have the freedom to cook your own meals, do your own laundry, and explore the island at your own pace. 
Here is a list of Key Largo Vacation Rentals on VRBO that you don't want to miss: 
1. Paradise on the Bay 
Paradise on the Bay is located on the northern end of Key Largo, in a quiet residential area known as Rock Harbor. The property is situated on a large lot that overlooks the bay, offering stunning views of the water, and one of the best vacation rental key largo. Also, the surrounding mangrove forests. The location of the property provides easy access to many of the island's top attractions, including John Pennekamp Coral Reef State Park, which is just a short drive away.
Paradise on the Bay is a luxurious vacation rental that features many amenities designed to make guests feel at home. The property has three bedrooms and two bathrooms, making it ideal for families or groups of up to six people. The interior of the property is beautifully decorated, with high-end furnishings, hardwood floors, and large windows that offer plenty of natural light.
---
2. Property with Lagoon, 2 Heated Pools, and Marina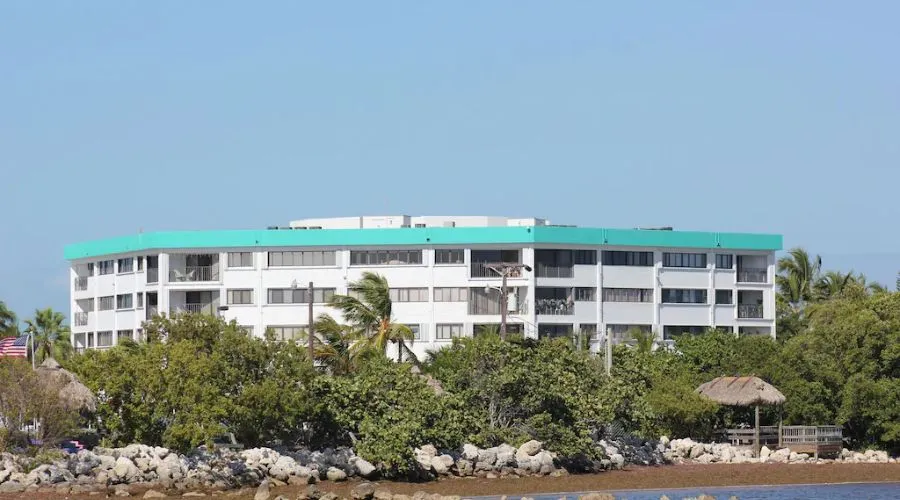 Key Largo is the largest island in the Upper Florida Keys and is located just 60 miles south of Miami. It is a popular vacation destination for its beautiful beaches, clear waters, and abundance of water sports and activities. The island is also home to several state parks and nature reserves, making it a haven for nature lovers.
An oceanfront property is the ultimate luxury for any vacation rental in Key Largo. It offers stunning views of the ocean and easy access to the beach and water sports. A property with a lagoon adds an additional element of luxury, creating a private and serene oasis within the property. This feature is especially appealing to families with young children, who can safely play in the calm waters of the lagoon.
---
3. Paradise in Key Largo, FL
Key Largo is a beautiful island located at the northernmost part of the Florida Keys. Known for its crystal-clear waters, abundant marine life, and world-renowned diving sites, Key Largo is a popular destination for vacationers looking to enjoy the beauty of the Caribbean without leaving the United States. With its warm climate, stunning scenery, and relaxed vibe, it's no wonder why Key Largo is a favorite vacation spot for many.
Paradise in Key Largo, FL is a stunning vacation rental property located in the heart of Key Largo. This beautiful rental property is perfect for families, couples, and groups of friends who are looking for a luxurious and relaxing vacation experience. With its spacious and well-appointed rooms, modern amenities, and breathtaking views of the ocean, Paradise in Key Largo, FL is the perfect place to unwind and soak up the Florida sun.
---
4. Best Kept Secret! House Boat 70′ Has Everything!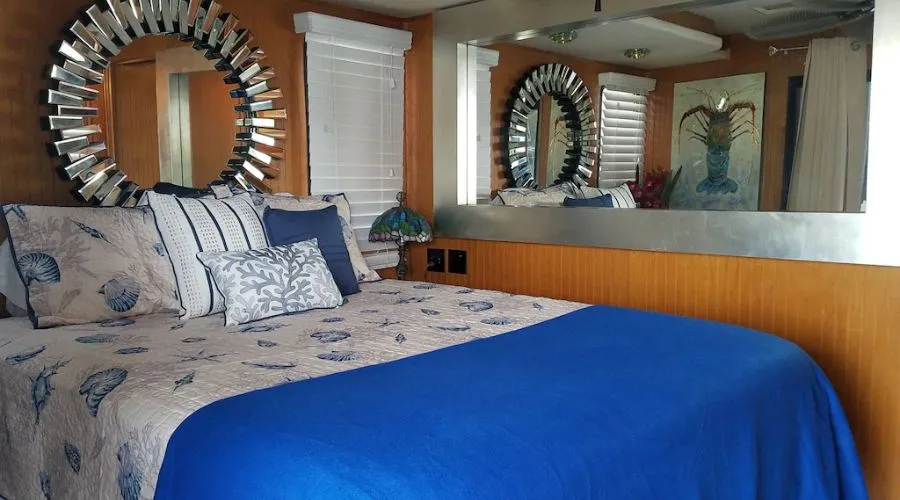 This luxurious 70-foot houseboat is equipped with all the amenities you could ever need for a comfortable and enjoyable stay. With four bedrooms, two full bathrooms, and two half bathrooms, the houseboat can accommodate up to eight guests. The bedrooms feature comfortable beds, plush bedding, and ample storage space. The bathrooms are modern and well-appointed, with high-end fixtures and plenty of hot water.
The living area of the houseboat is spacious and inviting, with plenty of seating for everyone. There's a large sofa and several comfortable chairs, as well as a flat-screen TV and DVD player. The kitchen is fully equipped with a refrigerator, stove, oven, microwave, and dishwasher, as well as all the cookware, utensils, and dishes you'll need to prepare meals. There's even a dining area with a table and chairs where you can enjoy your meals while taking in the beautiful views of the water.
---
5. Casita Key Lime
Casita Key Lime is a stunning vacation rental located in the heart of Key Largo, Florida. This beautiful property is listed on VRBO and has become a favorite among travelers looking for the perfect getaway in the Florida Keys. With its prime location and luxurious amenities, it's easy to see why Casita Key Lime is one of the top Key Largo vacation rentals.
Located just a few steps away from the crystal-clear waters of the Atlantic Ocean, Casita Key Lime is the perfect destination for those looking to relax and unwind in a tropical paradise. The property boasts a spacious and beautifully appointed interior, with ample space for up to four guests.
---
Conclusion 
If you're looking for a truly luxurious experience, Key Largo vacation rentals on VRBO offer a range of high-end options. From waterfront mansions to elegant villas, these rentals offer top-of-the-line amenities such as a private chef, a personal concierge, and a private dock. For more information, visit HeyBucketList. 
FAQ's