On Hawaii's Big Island's western shore is Kailua Kona, a tropical haven. When you come to this breathtaking location, go no further than Kailua Kona Vacation Rentals for your lodging requirements. 
Let's see the best vacation homes in Kailua Kona. We will help you find the best affordable rentals in Kailua Kona. From opulent beachfront villas to quaint cottages tucked away in lush hillsides, Kailua Kona Vacation Rentals offer multiple options to meet any traveler's preferences.
Check out the best 5 Kailua Kona vacation rentals
1.Aston Kona by the Sea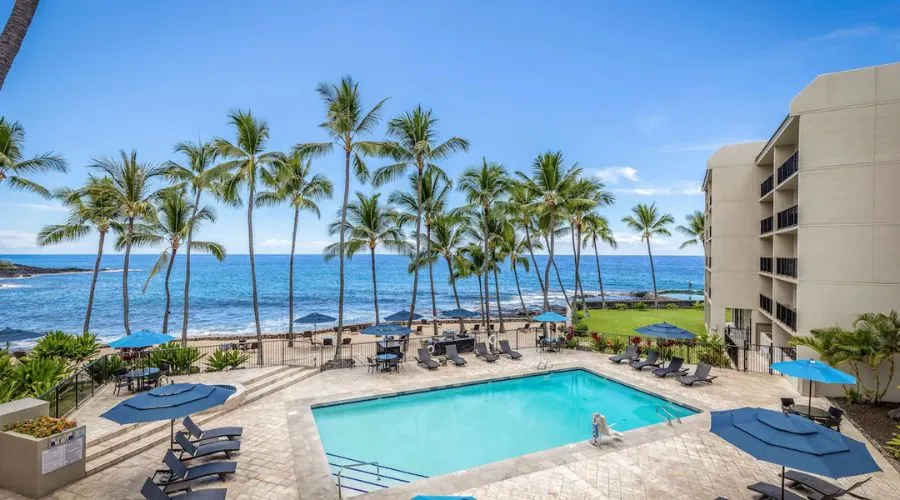 Aston Kona by the Sea is a hotel in Kailua-Kona on the beach and in a historical area. You should check out Kailua-Kona Wharf and Kahalu'u Beach Park for a solo adventure, while those looking for local sights should go to Mauna Kea Summit and Kona Community Aquatic Centre. It's also worthwhile to visit KBXtreme and UCC Hawaii Kona Coffee Estate. Jet skiing and kayaking are available nearby, and you can also go mountain biking and enjoy the outdoors while exploring the local water adventures. This seaside condo building's guests will value the practical on-site features, including BBQ grills and a picnic area. A kitchen with an oven, a refrigerator and a microwave is offered in each condo. Two bathrooms and a washer along with a dryer are appreciated amenities, while a cable TV and a DVD player offer some light amusement. On demand, housekeeping is provided. The hotel is rated 8.6 stars out of 10. 
2.Kanaloa at Kona by Castle
Three outdoor swimming pools, outdoor tennis courts and a spa are available at this apartment complex. Additionally offered are complimentary self-parking and WiFi in public areas. In addition, there is on-site access to a business center, a meeting space, and tour/ticket help. Cable TV, free WiFi, and a kitchen with a fridge and a microwave oven are included in each apartment. The conveniences of a dining room and a place to relax are appreciated by visitors, and additional features include a balcony and a tea or coffee maker. 42 accommodations at Kanaloa at Kona by Castle include coffee/tea makers and irons/ironing boards. Rooms have patio access. Accommodations come with individual seating places. These are some of the best Kailua Kona Vacation Rentals. 
3.Royal Sea Cliff Kona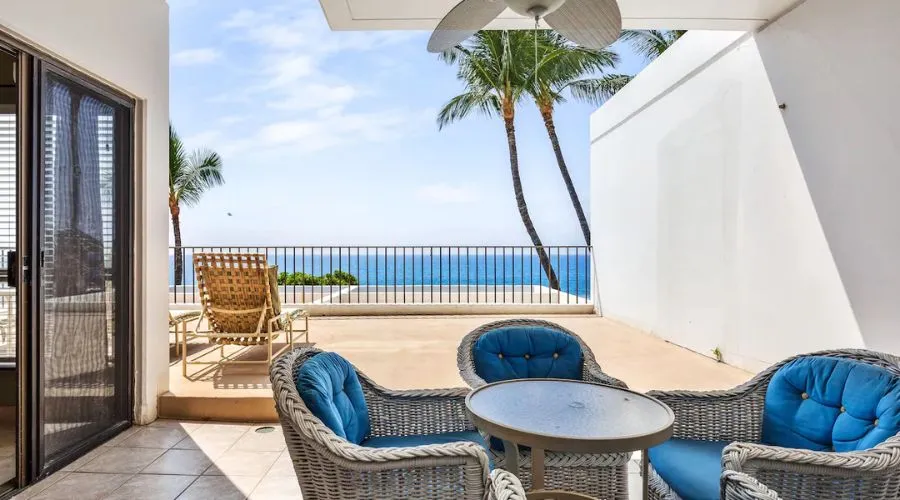 This smoke-free condo complex offers waterfront condominiums with two outdoor pools, a luxurious hot tub, and concierge services. Additionally offered are free self-parking and WiFi in public areas. There are 50 air-conditioned rooms at Royal Sea Cliff Kona by Outrigger, all of which have safes and external corridors for access. There are rooms that are open to Lanais. Every lodging is uniquely equipped and decorated. Cable channels are included with televisions. High-touch surfaces are cleansed and disinfected, and the property has been thoroughly cleaned. Web browsing is possible for visitors using free wireless Internet access. Included among the business-friendly features are phones and free local calls.
4.Kona Reef, A raintree Vacation Club Resort
This hotel can also be considered the best Kailua Kona Vacation Rentals. On Hawaii's Big Island's western coast, in the center of Kailua-Kona, sits the gorgeous oceanfront resort Kona Reef, a Raintree Vacation Club Resort. This resort is the perfect option for travelers looking for an amazing Hawaiian experience because it offers a special combination of comfort, ease, and spectacular views. Condominiums with plenty of space and all the furnishings you could want to provide for a comfortable home away from home at Kona Reef. The apartments have one to two bedrooms, a living room, a furnished kitchen, and a private veranda that views out over the Pacific Ocean's glistening waves. The relaxing seaside breeze and captivating sunsets can be enjoyed while guests repose in these cozy rooms. 
The convenient location of Kona Reef makes it simple for visitors to stroll through the picturesque town of Kailua-Kona. You can reach various stores, eateries, and art galleries by foot. Adventure seekers will like the resort's proximity to well-known destinations like Kealakekua Bay, where snorkelers may explore vivid coral reefs, and Hawaii Volcanoes National Park, which features stunning volcanic landscapes.
5.Castle Kona Reef, a Condominium Resort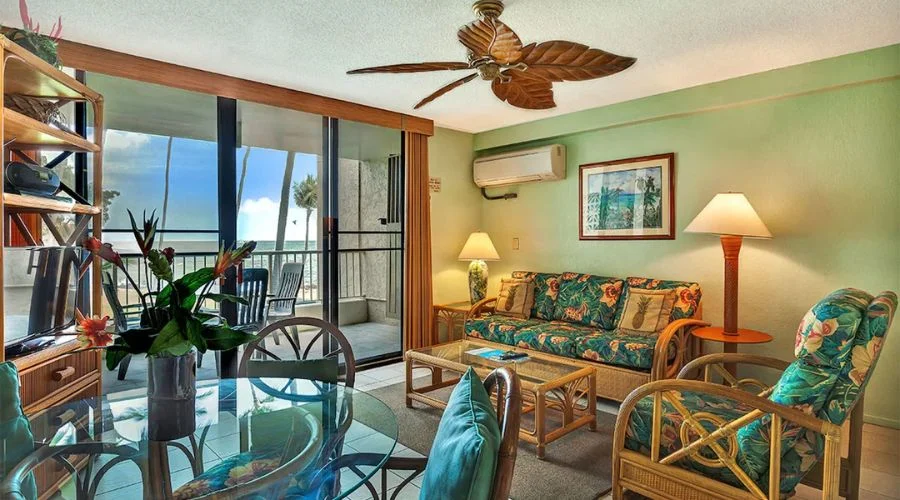 A condominium resort called Castle Kona Reef is situated next to a beach and conveniently located for walking and shopping. Culturally significant sites in the area include Hulihee Palace and Hulihe'e Palace State Monument, as well as Mokuaikaua Church and Kailua Pier. This seaside condo building's guests will value the practical on-site features, including BBQ grills and an outdoor seating area. 13 air-conditioned rooms are available at Castle Kona Reef, a condominium resort, and they are reached via external hallways. These Kailua Kona vacation rentals also provide a contact list for checking and out. 
Conclusion
To sum up, Kailua Kona Vacation Rentals offers a truly unique chance to enjoy Kailua Kona's charm and beauty on Hawaii's Big Island. Your vacation will also be memorable and hassle-free thanks to the employees at Kailua Kona Vacation Rentals' attentiveness to detail and personalized service. Their dedication to hospitality improves your whole holiday experience by helping with activity reservations and offering insider knowledge of nearby sites. You can also visit Expedia and the official website of Heybucketlist. 
FAQ's