Ireland is a beautiful country filled with rolling green hills, historic landmarks, and a rich culture that makes it a popular tourist destination. One of the best ways to experience all that Ireland has to offer is by staying in a traditional holiday cottage.
VRBO is a popular vacation rental website that offers a wide range of Ireland holiday cottages to choose from. In this essay, we will explore the benefits of staying in an Ireland holiday cottage and why VRBO is the ideal platform to find the perfect one.
Ireland holiday cottages are typically small, cozy houses that are located in rural areas or small villages. These cottages are often hundreds of years old and are full of character and charm. Staying in an Ireland holiday cottage provides visitors with a unique opportunity to experience the country's traditional way of life, as well as its rich history and culture.
Advantages of staying in Ireland holiday cottages
One of the main benefits of staying in an Ireland holiday cottage is the flexibility it provides. Unlike hotels, holiday cottages allow guests to have complete control over their schedule and itinerary. Guests can cook their meals, come and go as they please, and enjoy the privacy and independence that comes with having their own space.
Another advantage of Villas in Ireland to rent is the cost. Compared to hotels, holiday cottages are often much more affordable, especially for longer stays. Additionally, many cottages offer discounts for extended stays or off-season bookings. By staying in a cottage, travelers can save money while still enjoying all that Ireland has to offer.
Here is a list of 5 best Ireland holiday cottages on VRBO that you don't want to miss:
1. Cottage 427 – Clifden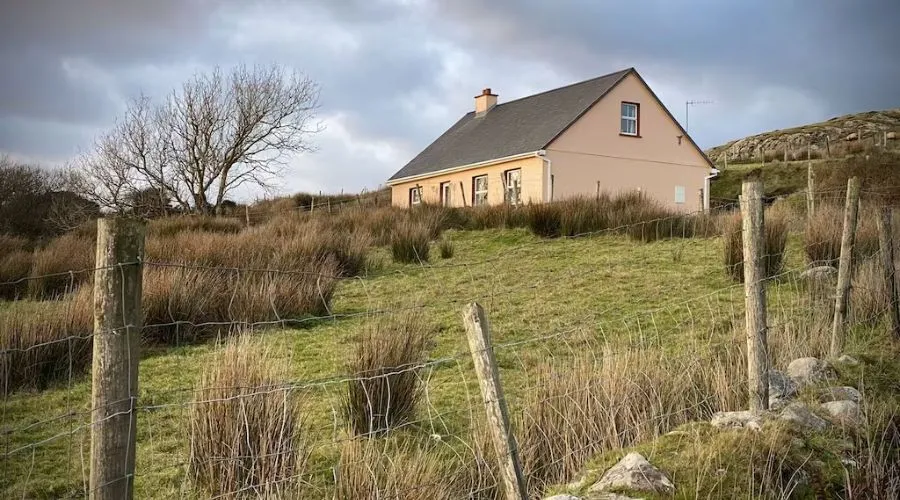 Cottage 427, located in the picturesque town of Clifden, is a charming holiday home that can accommodate up to six guests in three comfortable bedrooms. This beautifully decorated cottage is a perfect choice for those seeking a peaceful retreat in the heart of Ireland.
.As one of the most sought-after Ireland holiday cottages, Cottage 427 boasts a fully equipped kitchen, perfect for those who love to cook. The living room is spacious and features a fireplace, creating a cozy and inviting atmosphere. From exploring the local shops and restaurants to taking scenic walks along the coast, there is something for everyone in Clifden.
---
2. Stable Converted Cottage
This charming converted cottage is located in the heart of Castletownshend, one of Ireland's most picturesque villages. This stable conversion combines traditional Irish charm with modern amenities, making it the ideal destination for a relaxing and comfortable holiday.
The cottage features two cozy bedrooms, a fully equipped kitchen, and a spacious living room complete with a fireplace and comfortable seating. Outside, you can enjoy the peaceful countryside views from the garden, or take a short walk to the nearby beach.
---
3. Shore Cottage – an artist's paradise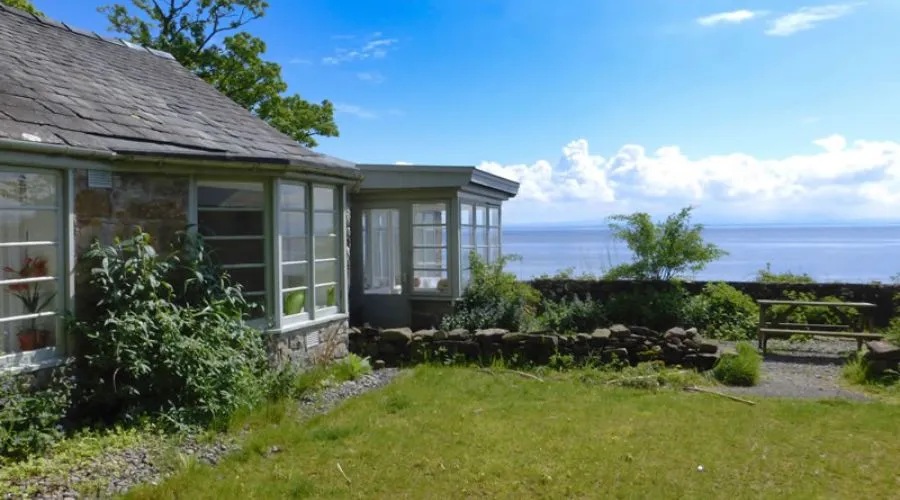 Shore Cottage is a picturesque and charming holiday cottage located in Ireland that is an artist's paradise. This beautiful property is surrounded by breathtaking natural scenery, including the stunning coastline of Ireland, lush green fields, and rugged mountains. It provides the perfect retreat for artists who are looking for inspiration and tranquility to fuel their creativity.
At Shore Cottage, artists can immerse themselves in the beauty of Ireland while enjoying the comfortable and cozy accommodations of a traditional Irish holiday cottage. The cottage is fully equipped with all the modern amenities that artists need to work and create, including high-speed internet access and a spacious work area.
---
4. The Groom's Cottage
The Groom's Cottage is a charming holiday cottage situated in the tranquil countryside of County Meath, Ireland. Nestled in the picturesque village of Brownstown, Kentstown Balrath, this beautifully restored cottage provides a wonderful getaway for those seeking a peaceful retreat in the heart of Ireland. For couples, families, or groups of friends looking to get away from the daily grind, this is one of the best vacation rentals in Ireland.
The Groom's Cottage boasts an idyllic setting, surrounded by rolling hills and lush green fields, offering a truly authentic Irish experience. Inside, the cottage is beautifully decorated with all the modern amenities one would need for a comfortable stay. The spacious living room features a cozy fireplace, perfect for warming up on chilly evenings.
The fully-equipped kitchen is ideal for preparing delicious meals with local produce. The bedrooms are beautifully furnished and offer a peaceful night's sleep, ensuring guests wake up feeling refreshed and ready to explore the surrounding area. For those looking for the perfect Ireland holiday cottages, The Groom's Cottage is a must-visit destination.
---
5. Norahs Holiday Cottage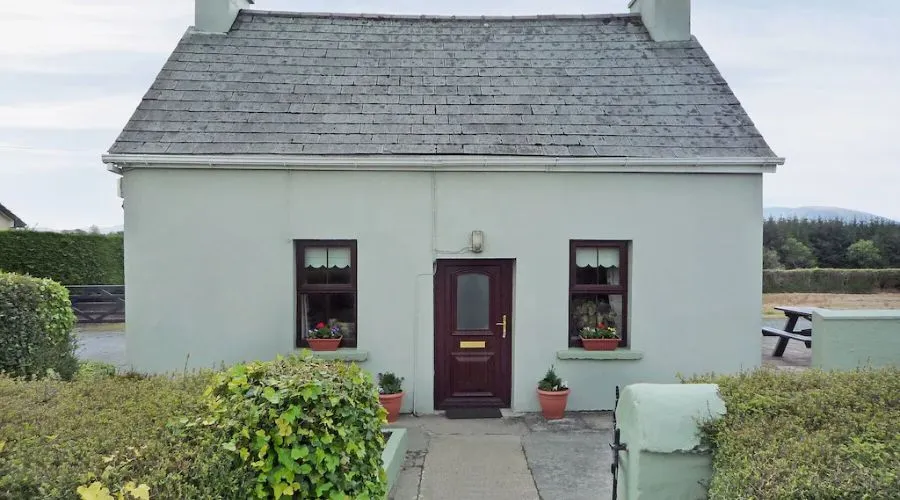 Norah's Holiday Cottage is a charming and cozy vacation rental located in the heart of the stunning Irish countryside. Nestled amidst lush green fields and rolling hills, this cottage provides the perfect escape for those looking to unwind and disconnect from the hustle and bustle of city life.
The cottage features two comfortable bedrooms, a fully equipped kitchen, a spacious living room with a cozy fireplace, and a lovely garden where guests can relax and soak up the breathtaking views. With its prime location in the countryside, visitors can take advantage of the many outdoor activities available, such as hiking, cycling, and fishing.
And for those who prefer a slower pace, there are plenty of quaint villages and picturesque towns nearby to explore. Norah's Holiday Cottage is the perfect base for an unforgettable vacation experience in Ireland, and it's no wonder why it's considered one of the top Ireland holiday cottages by visitors from all over the world.
---
Conclusion
In conclusion, Ireland holiday cottages offer a unique and authentic way to experience all that the country has to offer. Whether you're looking for a romantic getaway, a family vacation, or a solo adventure, staying in a cottage provides flexibility, affordability, and a chance to immerse yourself in Irish culture. VRBO is an excellent platform to find the perfect Ireland holiday cottage, with its wide range of properties, secure booking system, and helpful resources. For more information, visit HeyBucketList.
FAQ's