The best tropical vacations will transport you to paradise! These magical locations will charm your senses whether you're looking for sun-kissed beaches, rich vegetation, or fascinating aquatic worlds. This article will examine the best tropical vacations that provide a dreamy retreat.  
A list of places that make for the best tropical vacations
Embarking on the best tropical vacations is a soul-stirring experience that promises to rejuvenate and inspire. Whether you're seeking a romantic escape for two or an unforgettable adventure with family and friends, these destinations offer a slice of paradise. So, pack your swimsuit, grab your sunglasses, and get ready to immerse yourself in the beauty of these tropical wonders. Your dream of the best tropical vacations for couples awaits, where relaxation, exploration, and cherished memories intertwine under the warm tropical sun.
1. Costa Rica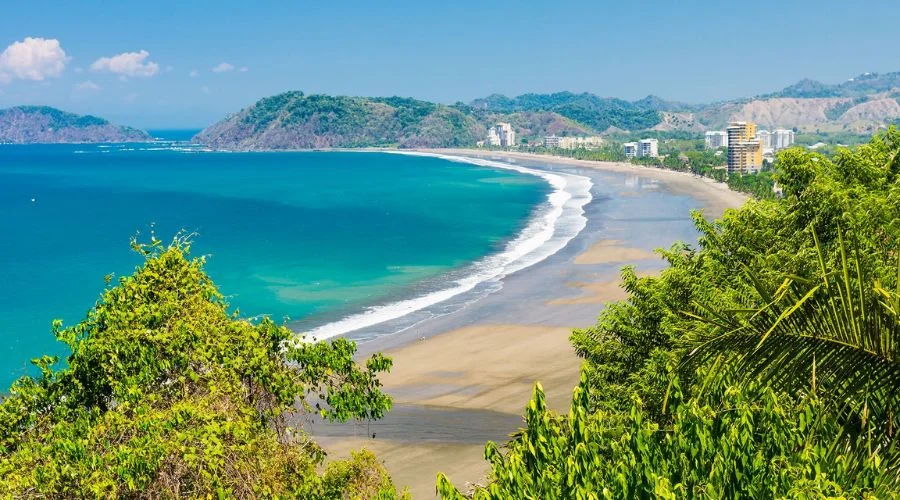 Escape to the breathtaking landscapes of Guanacaste, Costa Rica, for an unforgettable tropical getaway. With affordable flights from major US cities such as Houston, New York, and Los Angeles, this province makes for one of the best tropical vacations that won't break the bank. Immerse yourself in the beautiful region as you explore its top ecotourism sights while enjoying the comfort of a low-cost cottage rental as your home base. From lounging on the sun-kissed shores of Playas de Coco Beach to marvelling at the majestic views of Volcan Tenorio National Park, and trekking through lush forests adorned with cascading waterfalls in Rincon de la Vieja National Park, Guanacaste offers a wealth of natural wonders just waiting to be discovered.
---
2. Negril
Escape to the beach town of Negril, Jamaica, for the best tropical vacations that won't break the bank. With its affordable options and other activities, Negril is the perfect destination for those seeking the best tropical vacations for couples on a budget. Start by finding cheap flights to Montego Bay's Sangster International Airport, and then enjoy a scenic 1.5-hour drive to your breezy island bungalow near the pristine white sands of Negril's renowned Seven Mile Beach. 
From this idyllic location, you can access incredible snorkelling spots, laid-back eateries serving delicious local cuisine, picturesque tropical gardens, and the historic 19th-century Negril Lighthouse. Negril offers an unforgettable blend of natural beauty, cultural experiences, and affordable indulgences, making it one of the best tropical vacations.
---
3. Maldives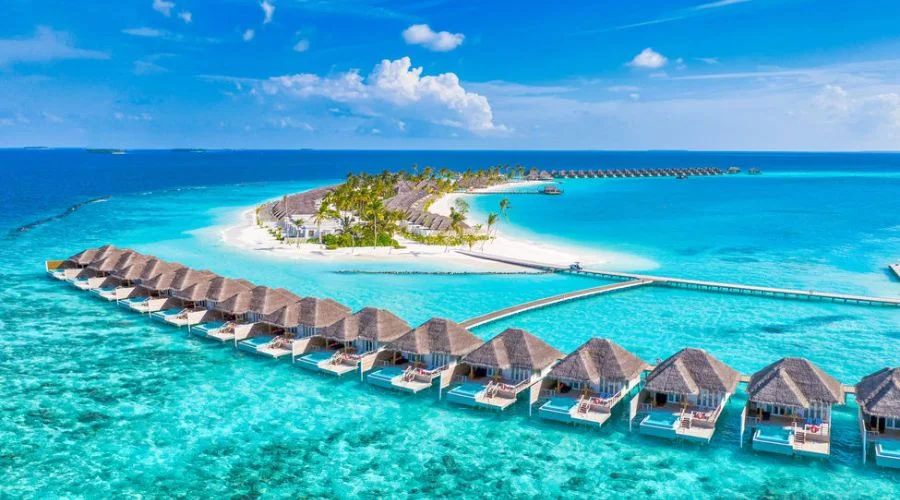 Indulge in a romantic escape like no other in the mesmerizing paradise of the Maldives. This stunning island nation, composed of 26 atolls surrounded by pristine white-sand beaches, crystal-clear turquoise waters, and vibrant coral reefs, sets the stage for the best tropical vacations for couples. Couples with a love for the outdoors will be spoiled for choice with a plethora of activities to enjoy, including swimming, snorkelling, scuba diving, sea kayaking, and surfing. 
Immerse yourselves in the enchanting underwater world, hand in hand, as you explore the colourful coral gardens and encounter exotic marine life. In the capital city of Male, savour a culinary journey at local restaurants, where traditional and contemporary fare tantalizes the taste buds. Don't forget to visit the fish and produce markets by the harbour, where you can sample the freshest ingredients for a mouthwatering meal prepared in your fully equipped vacation rental. The Maldives promises the best tropical vacations in US filled with adventure, romance, and unforgettable moments.
---
4. Bora Bora 
Immerse yourself in the tropical paradise of Bora Bora, a mesmerizing island in French Polynesia. With its iconic centrepiece, Mt. Otemanu, a dormant volcano towering at 2,385 feet, Bora Bora is renowned for its crystal-clear waters, creating a haven for snorkelling and scuba diving enthusiasts. But this tropical treasure provides a lot more than simply water sports. Learn about Vaitape's energetic vibe and the great food alternatives available there. 
Discover the resort-heavy Matira region, which is home to various stores, spas, and busy beaches. Consider staying in an overwater house with a thatched roof to enhance your island experience, which offers unrivalled views and an immersive stay, or select a beachfront home where you can take in expansive sea views. Couples and solo travellers alike will find Bora Bora to be a paradise location, delivering the best tropical vacations that surpass all expectations.
---
5. Riviera Maya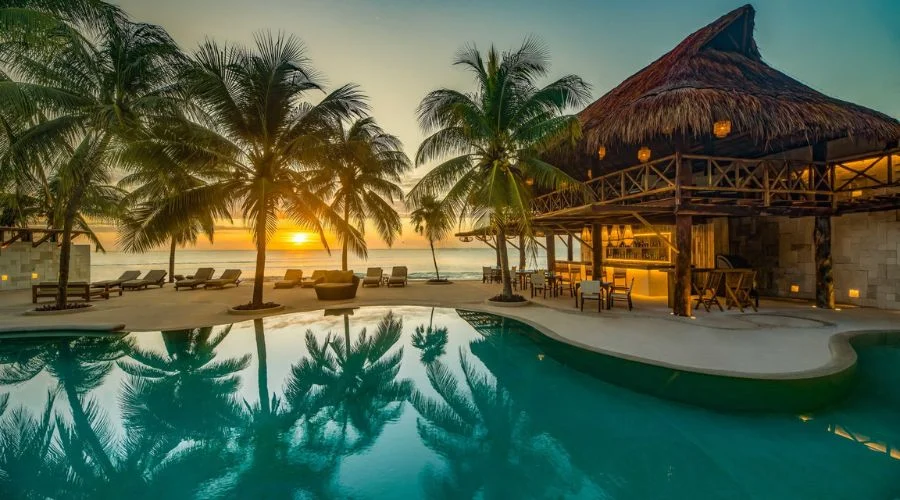 The Riviera Maya in Mexico is among the best tropical vacations spot for visitors of all ages since it provides a wide range of entertainment options. Consider renting a house or flat close to the Playa del Carmen resorts if your family is travelling to explore this exciting location. This strategic location provides easy access to various exciting activities, such as golfing, exploring the Xplor theme park with its thrilling zip lines and underground rivers, and venturing into the mesmerizing underground river at Rio Secreto. For a truly unforgettable experience, visit Dolphin Discovery Riviera Maya for an up-close and personal dolphin encounter that will delight children and adults alike. The Riviera Maya guarantees the best tropical vacations that cater to the interests of travellers of all ages.
---
Conclusion:
The allure of tropical vacations is undeniable, offering a perfect escape from the mundane and a chance to immerse oneself in the beauty of nature. Whether you're searching for the best tropical vacations or planning a romantic getaway for couples, the options are abundant and varied. These tropical paradises provide a respite from everyday life, inviting you to explore their natural wonders, engage in thrilling activities, and unwind in luxurious accommodations. Whether you're an adventurous soul seeking outdoor adventures like snorkelling and scuba diving or a couple searching for the best tropical vacations for couples, these destinations cater to your desires, leaving you with unforgettable memories. For more information, visit Heybucketlist!
FAQs