Best Hotels In Paris: Paris is one of the world's legendary capitals. It is one of the most visited and romantic cities in Europe. Ask any travel addict's bucket list, and you are sure to find Paris in there. Constantly featured in travel movies, works of art, and movies, the city boasts world-famous sights. What makes Paris so famous? What is it that lures travellers from around the world? No, it is not just the Eiffel Tower. The city is more than the lighting of the Eiffel Tower. Paris is a diverse city that the wealthy and elite class love and enjoy, but it doesn't limit others from exploring the city on a budget. Besides Eiffel Tower, the city has numerous landmarks and gorgeous monuments, all of which add to the beauty of spacious boulevards and charming cafes.  
Some of the best French cuisines are in Paris. The fashion dynamics of Paris are unparalleled, with a world-class shopping scene and plenty of art galleries and museums. Paris is packed with fun for travellers so that they will never get bored. With Paris packed with travellers all year round, the hotel scene is quite vast. With more than a thousand hotels, apartment rentals, and extended stay places, you will spend your vacations comfortably and freely. Pick the best hotels in Paris France, to ensure you have the best accommodation. 
Here is a list of the best Hotels in Paris:  
1. Luxury Apartment near Charles de Gaulle Etoile Metro Station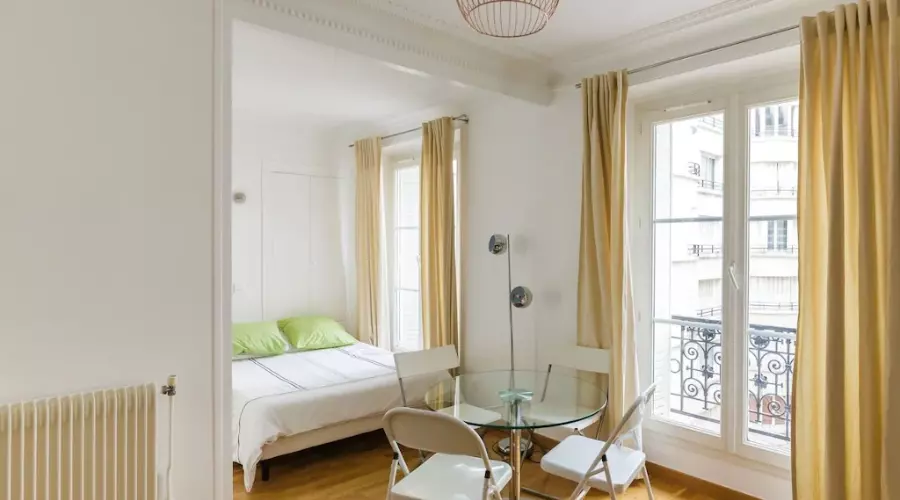 This 300 sq. ft. apartment is one of the best hotels in Paris and lies in the heart of Paris. Just 3 minutes away from Arc De Triomphe and Avenue Champs Elysées', the apartment is located in the glamorous part of the city. The most prestigious art galleries, luxury boutiques, shopping centers, bakeries, cafes, florists, and fruits and vegetables merchants are only a short walk away from the apartment. It lies in the quiet streets of Paris, away from the busy streets, perfect for relaxing after a day exploring the city. 
The apartment has one queen bedroom with a sleeping capacity of 4 with a bathroom. You will also find a foldout sofa for two people. The bedroom has multiple sets of bedsheets and towels. It has a living room, dining room, and kitchen. The kitchen is well equipped with all the modern facilities, including a ceramic hob and oven/microwave. Guests can enjoy free Wi-Fi and a large TV. The apartment is perfect for a couple on a romantic getaway or a small family.
---
2. Two rooms in Montmartre
With an area of 570 sq. ft, the bright apartment is on the 5th floor with an elevator and has 2 sunny rooms. Located in the famous Goutte d'Or, the apartment is secure with access by code and intercom only. 
The apartment has a living room with a sofa bed, an open-area kitchen, a bedroom, a balcony with a view of Sacre Coeur, a bathroom, and a separate toilet. It is equipped with an 80 cm smart TV with OCS channels, free internet, a heater, and a parking facility. The kitchen has all the equipment, including a mini oven, ceramic hob, toaster, espresso machine, utensils, crockery, fridge, vacuum, and others. 
The rooms are well connected to the transport facilities making access to every corner of the city easier. It is one of the reasons for it being on the list of the best hotels in Paris.
---
3. Vrbo Property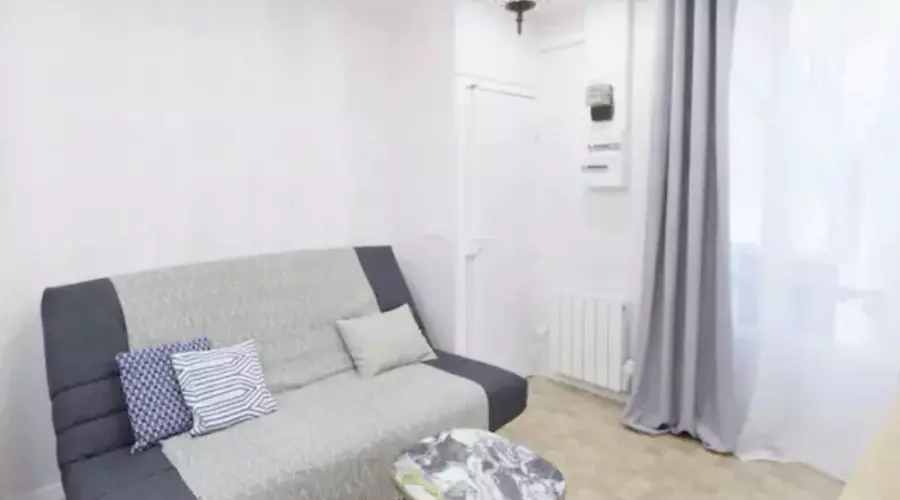 This welcoming apartment in the city center lets you soak in the experience of all that Paris has to offer. Sacre-Coeur Basilica is only a 14-minute walk away. The local amenities include better connectivity with nearby metro and train stations to get you anywhere you want. 
The property can accommodate 2 persons at a time, perfect for couples looking for the best hotels in Paris. Guests get basic amenities like heating, a TV, a desk, and a desk chair. Make and enjoy a home-cooked meal in the well-equipped kitchen. Bathroom amenities like toilet paper, towels, and soap are also provided. The best thing is that you are provided with a housekeeper so that you can explore the city freely with your travel partner. 
---
4. Cosy Apartment near Sacre Coeur Montmartre
If you want to book the best hotels in Paris for 5, this apartment is the right choice for you. You can just hop on a metro and explore the neighbouring areas. The apartment features 2 bedrooms with a sleep sofa/futon and a bunk bed, a bathroom, and a dining area. Prepare yourself a delicious meal in the well-equipped kitchen with all the facilities. 
The apartment is bright and spacious, with excellent interiors and decor to give that cosy feeling to you.
---
5. Marais Les Halles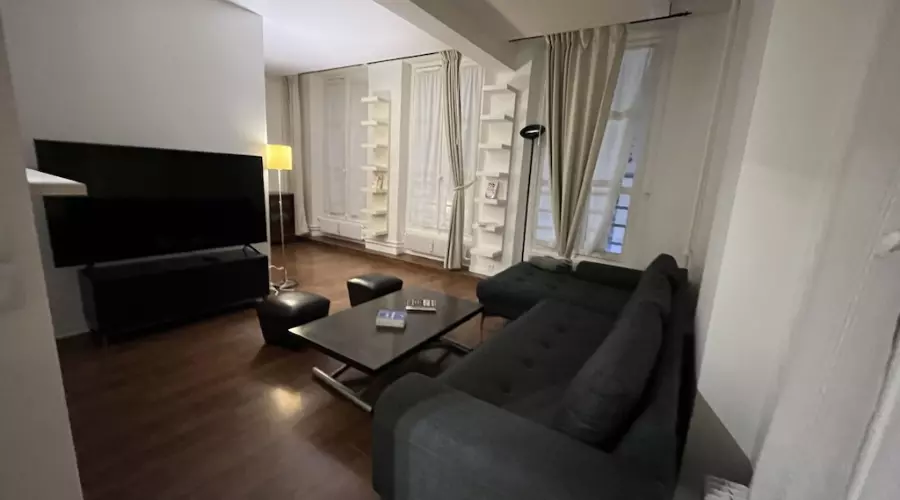 Looking for the best hotels in Paris while being on a budget? This welcoming apartment gives you all within your budget. This 1-bathroom rental apartment has a living room with air conditioning. Free Wi-Fi and cable TV lets you entertain. The apartment has all the amenities to make your stay more comfortable.
---
Conclusion 
The best hotels in Paris are not easy to come by. You have plenty of options in hotels themselves, apartments, rentals, and some of the best boutique hotels in Paris. But this guide will help you pick the best accommodation. VRBO and Heybucketlist can give you more information and insights. 
FAQ's