Planning a trip is often tiring and can be more stressful than any other work. You have so many options and deals to pick from that it may make it difficult for you to wade through all that noise and make the right choice. If you are looking for a stress-free trip, a golf vacation is a perfect match for you. With golf vacations in the best golf courses in California, there is something for everyone, and golf packages include great amenities and luxuries while saving plenty. 
California has lush fairways, areas covered with beautiful pine, and sunny weather from the year-round sun, making it the perfect golfing spot for golf lovers. The state boasts more than 900 golf courses, and the Golden State knows the wants and requirements of every golfer. Both northern as well as southern California hosts some of the best golf courses in California and has everything to offer. It comes crashing down to your choice of which part of the state you choose to play. To enjoy your golf vacation to the fullest, the best golf courses in Southern California can help.
VRBO presents the Best Golf Courses in California 
Golfing comes in the category of elite sports, requiring a lot of money. But, the truth is it can be very affordable for anyone having the slightest interest in the game. Down below is the list of the best golf courses in California:
1. Los Angeles, California Golf Courses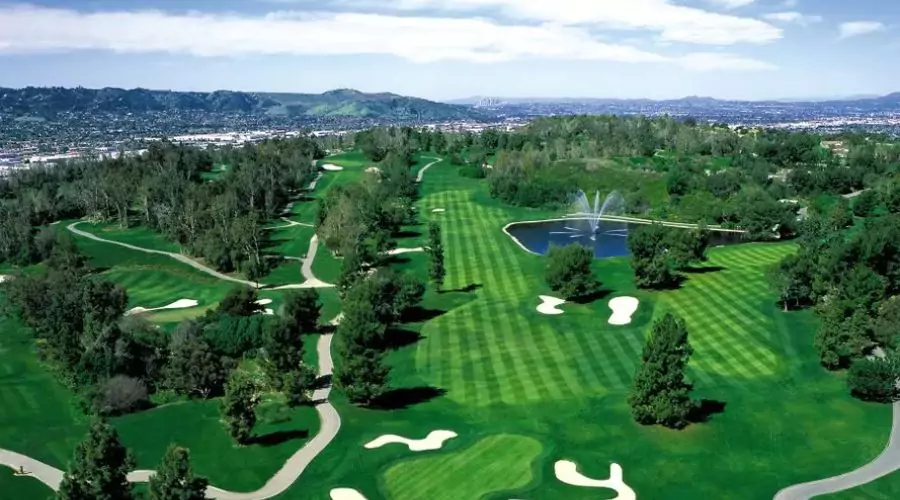 Spotting a golf course in the City of Angeles is as common as spotting a celebrity. One may think that a city so luxurious, filled with Hollywood stars, must have an exclusive golf course scenario. It also holds in most cases. Private clubs like Riviera Country Club and Los Angeles Country Club are exclusive and cater to the needs of the high-class society and are counted as of the nation's best clubs. 
Besides that, LA also boasts an incredibly accessible public golf scene for an average player. The affordable designs are by some of the notable names and are as challenging and beautiful as private clubs. 
The best golf courses in California, whether exclusive or public, are in Los Angeles that are designed by the best golf architects in the world to offer thrill and temporary relief from the city's hustle and bustle.
---
2. San Diego, California Golf Courses 
San Diego is counted in the premier golf markets of the world. Known for its weather, beaches, and beautiful attractions, the city is a once-in-a-lifetime place to have a golf vacation. Torrey Pines Golf Course, the marquee favorite, is hard to be surpassed by any other golf course in beauty and prestige. With its champion's history, top conditions, and magnificent views, the course is on every golfer's bucket list. San Diego is home to some of the best golf courses in Northern California. 
With over 90 courses, each course has a different setting and can take you to a whole new experience – surrounded by desert landscapes, mountains, or ocean views. Every course has a unique design, layout, and terrain. Depending on your golfing skills, each course can present different challenges.
---
3. Palm Springs, California Golf Courses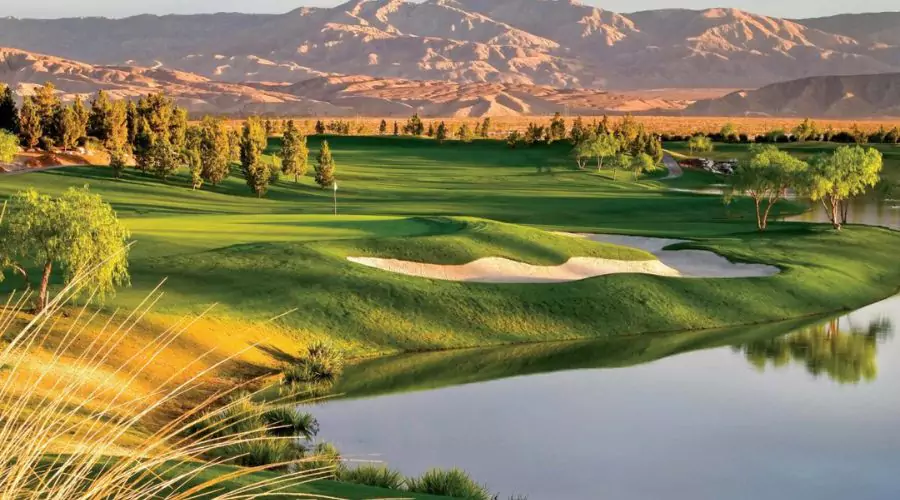 Greater Palm Springs, perfectly nestled in the mountains, has one of the best golf courses in California. With the perfect weather and a clear view of the San Jacinto Mountains, Palm Springs provide a picturesque setting for desert golf. An oasis right in the Sonoran desert, Palm Springs' designer golf course remains green with grass and small plants all year long. Even with desert areas, there are wider landing areas. Counted among the best golf courses in California, the course is exceptional enough to test the skills of pro golfers.  
Flaunting over 100 golf courses, the city is a heaven for golfers with both exclusive and public golf courses. You can easily find a golf course where you can play comfortably.
---
4. California's Pebble Beach Golf Course
The Pebble Beach golfing course is often called the best golf course in California and one of the best championship venues in the world. It is not only the best meeting of sea and land in American Golf but is also the most expansive. Playing in Pebble Beach remains on the bucket list of many golf enthusiasts. The golf courses here are on the list of the most beautiful courses, with a clear view of the rugged coastline of the Monterey Peninsula along the Pacific waters. 
Playing in Pebble Beach Golf Courses can test and challenge the skills of a pro seasoned player. But it also enables the novices to try their hand at golfing without being overwhelmed. The Golf Course has hosted U.S. Open once, among many other tournaments. 
---
5. San Francisco California Golf Courses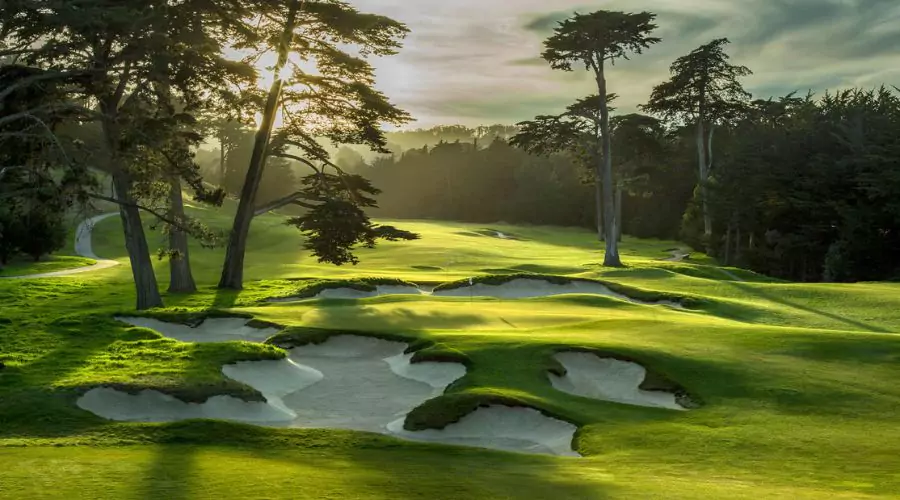 There are plenty of golf courses in the San Francisco bay area. It is home to some of the most iconic and oldest golf courses. There are exclusive golf courses designed by renowned and acclaimed architects and public golf courses that are open to everyone. The best golf courses in California are here in different settings and depend a lot on their locations – whether it is on the rolling hills or the rugged coastline. Playing golf in San Francisco offers you a lovely view regardless of the location. However, the game might face some challenges like rain, wind, and the famous fog of the bay area.
---
Conclusion 
If you have been looking for a fun yet relaxing way to be on vacation, you sure want to give golf vacation a try and find the game worth it. It is one of the activities that almost everyone enjoys and press pause on your daily hustle and bustle. 
The best golf vacations can be spent at the best golf courses in California where you can play, improve your skills, and take a much-needed break. Visit VRBO and Heybucketlist for more. 
FAQ's