Best Family Resorts In Jamaica: Jamaica is an Island Country that is an islet of Nature, Adventure, and Culture. Experience a hassle-free vacation at an all-inclusive resort, a popular choice for families visiting Jamaica. Jamaica is well-known for its beautiful beaches, warm weather all year round, amazing food, and plenty of fun activities and opportunities to relax. Endless dining and a wealth of activities that bring the island's spices together in one place, plus quick access to off-site attractions, make the most of island living and a family-friendly experience unforgettable. The write-up consolidates the 5 Family-friendly Resorts in Jamaica. In this article, we will discuss about the best family friendly resorts in jamaica. 
Here is a list of the best Family Resorts in Jamaica: 
1. Sea view Resort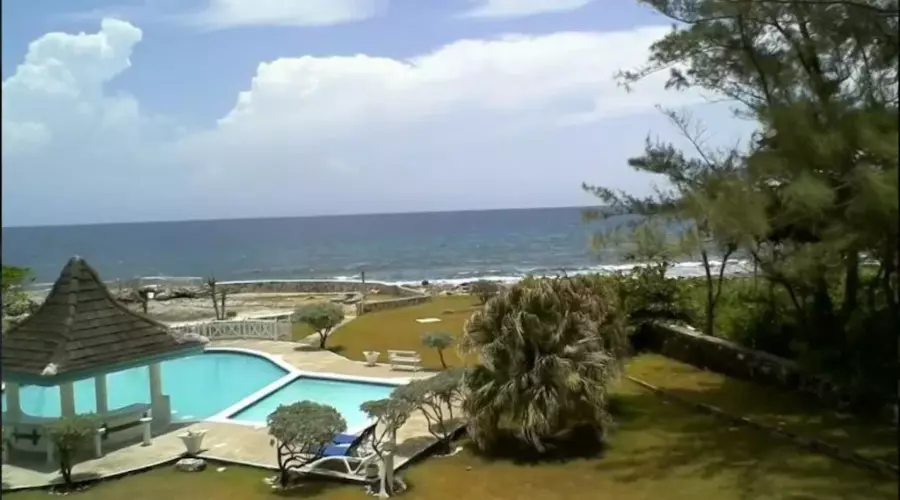 The best part of this resort is witnessing the beauty of the ocean on the doorstep. This is considered as one of the best family resorts in jamaica. The resort has five bedrooms upstairs and downstairs which have ocean views from these bedrooms. The spacious dining area and living room are accoutred uniquely. Accommodation here comes with air conditioning and a fully equipped kitchen. Perfect for family gatherings or movie night marathons with friends, there is an 8-inch TV in the living room and a 30-inch TV in each room. The property has free WiFi so you can post a nice vacation photo. They have board games for children to play with, and you can find table tennis and badminton outdoors. There are three swimming pools: an adult pool, a pool for kids, and a saltwater pool directly out of the sea. Here, you can enjoy the beautiful site of lush gardens and landscape with fruit trees. An outdoor BBQ with friends and family and watching the beautiful sunset and hotel bars are available where you can relax with your mates. For those who fancy sand and salty beaches, Bamboo Blue Beach is just a 3-5 minute walk from the resort. They also have a wedding hall that can accommodate up to 200 people. Sea View Resort has a top rating of 5. This resort is highly recommended to undergo the richness of Jamaica.
---
2. Moon Palace Jamaica All-Inclusive Resort 
The Moon Palace Jamaica is one of the best family resorts in Jamaica and has a rating of 4.3 out of 5, hosted by Resort Ocho Rios. The Moon Palace Jamaica is an oceanfront resort with a partial view of the Caribbean Sea. This Resort has plenty of amenities like 24 hours of food, drinks, a diet menu, and cocktails offered by the best restaurant with a luxurious interior. The rooms include the essentials like TV, AC, internet facility, fitness room, and the kitchen has an ice maker. To keep entertained and relaxed they have karaoke, DJ, a game room, a ping-pong table, an outdoor pool, and a spa that offers Facial treatments, Foot massage, Full body massage, Head massage, and Massage with a sauna. They offer Table tennis, kid's Activities (Kid / Family Friendly), a Kids club, outdoor play equipment, and a free parking area. The rooms with a balcony with a beach view add an extra charm. From the details above, it is trivial that the Moon Palace Jamaica All-Inclusive Resort is one of the best family-friendly resorts in Jamaica.
---
3. Frenchman's Cove Resort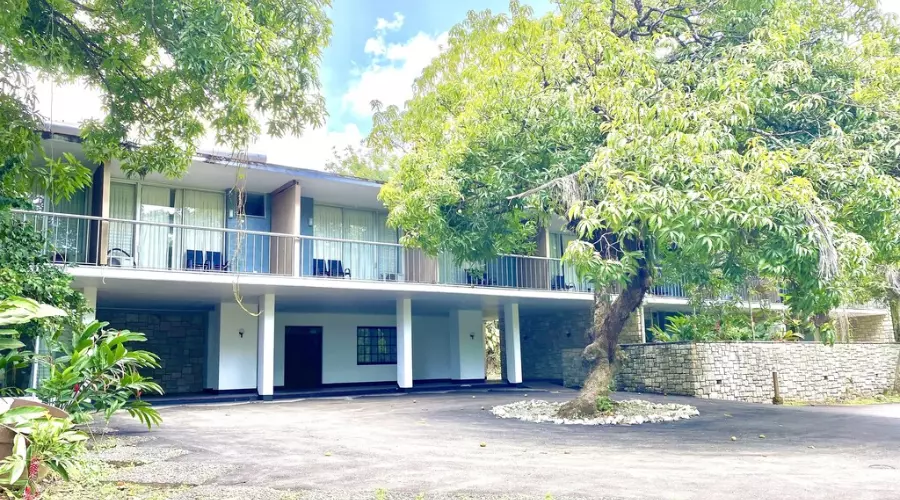 Frenchman's Cove Resort grants you a memorable experience that takes you back to your indigenous roots with traditional colonial decor which is said to be Portland's little Paradise. Travelers choose this one as the best choice when visiting Port Antonio in Jamaica. It is the perfect combination of value, comfort, and convenience, offering a welcoming environment. The large house is on the highest point on the west side of the property, overlooking the gardens. This building has ten standard rooms on the top floor and two standard suites on the ground floor. There is a living room and a large covered outdoor dining room. The rooms at this Hotel have kitchenettes and air conditioning, TV, and free high-speed internet for added comfort and convenience. If you are driving to Frenchman's Cove Hotel, parking is free and Italian restaurants like Wilkes Cuisine Seafood Bar are next to the Hotel. The rooms here have a balcony with a garden view and are equipped with a minibar. Frenchman's Cove Resort is preferable for those who love simple yet vintage setups. It is one of the best family resorts in jamaica.
---
4. Pineapple Vista Resort
Pineapple Vista Resort is fully furnished for your comfort and convenience from end to end. It has a capacity for 20 people in a luxury facility of more than 20,000 square meters. Here, you can experience the vacation of a lifetime. Get a truly unique oasis of relaxation with high-quality meals. sanitation, breathtaking views and more. The rooms here have 9-10 bedrooms from which you can choose accordingly with all the basic amenities like AC, wireless internet, kitchen appliances to the advanced fully-equipped fitness center. This hotel offers an outdoor, indoor, and private pool and also a Spa with a sauna. They also provide games for kids. This spot is one of the best family Resorts in Jamaica.
---
5. Fisherman's Point Resort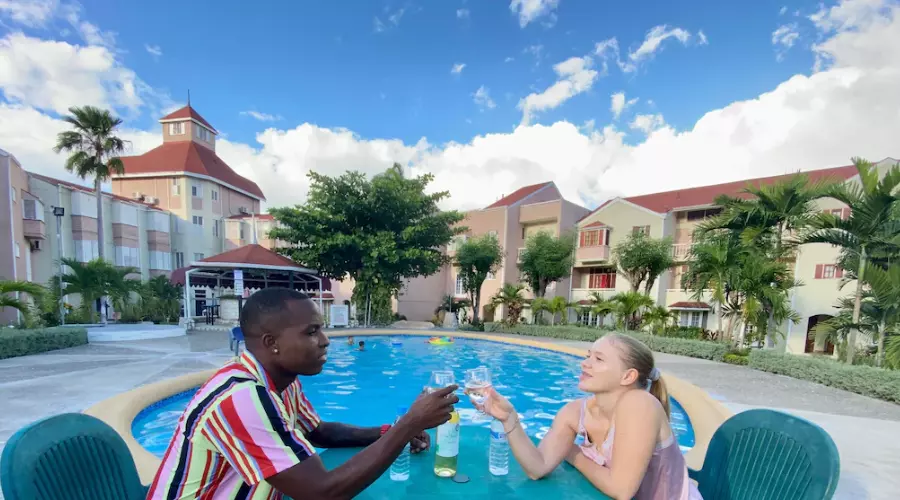 Fisherman's Point, an Apartment Resort which is hosted by Errol Steves. This place has a Restaurant and bar, and also they have a private pool and beach. As the accommodation is spacious, it is an ideal place for families and groups. Here, kids can enjoy the well-equipped playground and a pool with slides. Centrally located in Ocho Rios, Jamaica, just 10 minutes to Dolphin Cove and Dunn's River Falls, a 1-minute walk to Starbucks and Margaritaville in Island Village. The rooms have a Bedroom, Kitchen, and space for a balcony and have basic needs like AC, and TV, which resemble the apartment setup. They also provide a separate parking lot. This Resort would be the best stay for families who wants to enjoy the vacation with kids and has a rating of 4.5 out of 5. It is one of the best family resorts in jamaica.
---
Conclusion 
To conclude, here you can find the best family resorts in Jamaica. The best part about family resorts in Jamaica is they offer a range of amenities and features including kid-friendly menus, supervised activities, childcare options, a wide range of facilities, and activities for all ages. Along with plenty of activities and attractions, making them a great choice for families who want to explore the island. For further details, visit VRBO and HeyBucketlist.
FAQ's