Best East Coast Ski Resorts; Skiing can be a fun activity during winter. With numerous ski resorts in the US, it can be hard to choose among the many options available. What makes skiing or a lot of other snow-related activities even more fun are the amazing ski resorts. The US hosts a lot of ski resorts with facilities for learning and vacationing, all with good lodging facilities. Most of the ski resorts boast shopping complexes, fitness and training centres, spas, and drinking places. On East Coast, skiing resorts from Vermont to Maine are a must-visit.
This article brings you the best East Coast Ski Resorts to enjoy with your family and friends. We shortlist for you the resorts with the safest practices so you don't look back at your trip with any regrets. 
Best east coast ski resorts
1. Stratton Mountain Resort 
As the highest peak in southern Vermont, Stratton Mountain Resort is one of the best East Coast ski resorts for every skiing enthusiast. Every year, there is a huge footfall of parents and kids coming to learn and enjoy skiing. It is the top skiing and snowboarding resort offering 99 trails across 670 acres of land. Besides convenient lodging, a fitness centre, and a spa, it also hosts many summer and winter activities for the guests.
It is reviewed to have the fastest fleet of lifts and provision for dining and shopping even at the great height it is based on. It is home to a top-rated ski school in Vermont, with hundreds of kids and youngsters graduating every year as trained skiers. If you are looking for a resort that trains you in skiing and other activities like snowboarding, then Stratton is the best choice. 
---
2. Killington Ski Resort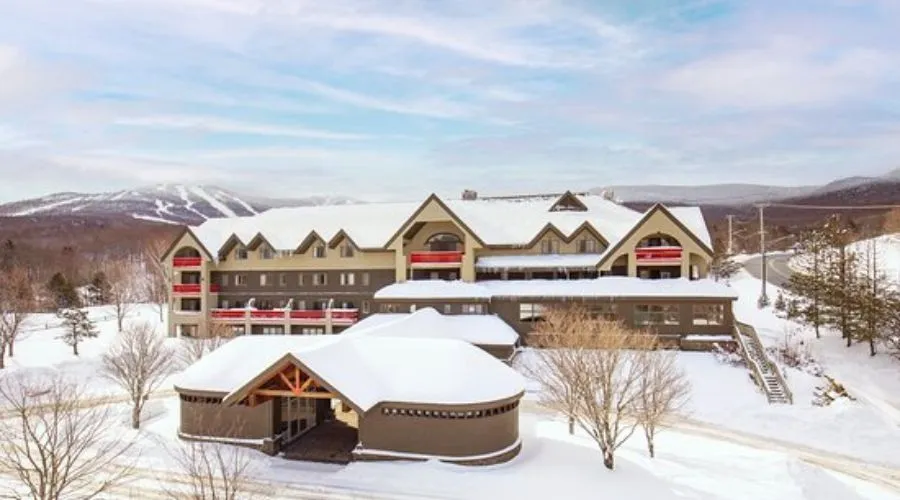 As one of the best East Coast ski resorts, Killington Ski Resort is the largest in Vermont, spread across 1500 acres. It is ranked as the top terrain park in the East by Snowboarders Magazine. It hosts a lot of bands and festivals every year for visitors. Apart from the 22 lifts and smooth skiing trails spread over 6 mountains, it never compromises the lodging experience.
There are plenty of activities like sleigh rides, spa treatments, shopping, and over hundreds of dining and drinking places. It also includes the largest Bike Park on the East Coast and an 18-hole championship golf course. If you are on the East Coast for a long vacation over a week, this belongs to the group of the best East Coast ski resorts for you to enjoy all the fun activities, bands, and festivals it hosts. 
---
3. Bretton Woods Ski Area
Bretton Woods Ski Area in North Hampshire is one of the best ski resorts on East Coast. It boasts 460 acres of skiing area with 10 lifts and 63 trails. It houses the Bretton Woods Skyway gondola for a view of Mount Washington and the Presidential Range. Apart from all the fun activities every day, it also hosts night skiing on weekends which makes it an even better ski resort.
Night skiing is a new experience, usually attracting a more adventurous and fun-loving crowd. The resort also has more than hundreds of lodging options with a well-trained staff and a huge selection of vacation homes, so you don't miss out on the comfort.
---
4. Sugarloaf Ski Resort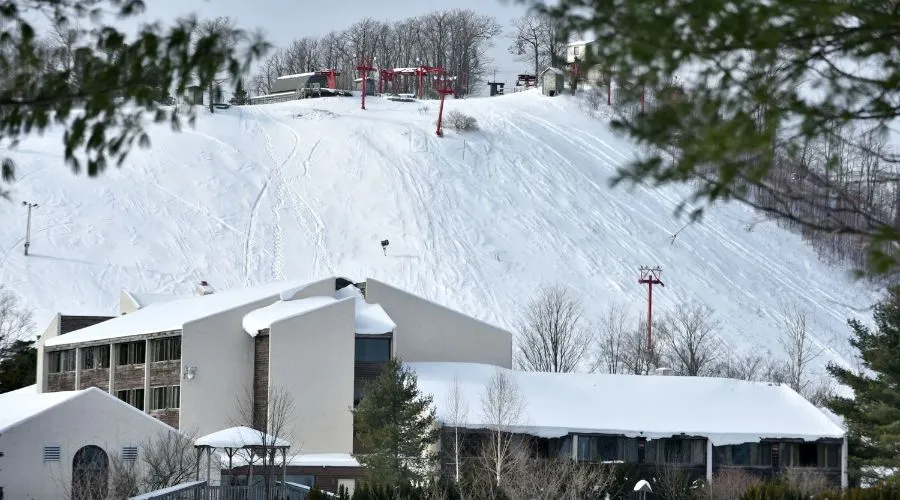 Among the best East Coast ski resorts is Sugarloaf Ski Resort in Maine. Despite being remote, the resort boasts a 1240 acres area with 162 ski trails serviced by 14 lifts and gondolas. It is a huge hit among residents of Maine and tourists in the winter months. They also have arrangements for lodging and dining for the visitors. It is at an accessible location near the main town.
At a steep height, they have well-trained staff to guide the visitors through the entire trip. What makes it a great choice is the 200 ft of snow during the peak time. Thousands of tourists come here for a great weekend getaway with family and friends. 
---
5. Okemo Mountain Resort
Okemo Mountain Resort in Vermont is one of the best East Coast ski resorts for its well-groomed family programs and amenities. It is a small community-run ski resort that was later transformed into a four-season resort. They have a friendly staff with dining arrangements for the visitors.
They also house an Adventure Zone for people of all ages to enjoy and a Spring House that offers a fitness centre, sauna, hot tub, and family swimming pools. For a community-run establishment, it gives good competition to all the best East Coast ski resorts. Apparently, it attracts more crowds than others. 
---
Conclusion
The East Coast is visited by thousands of tourists every year, and its skiing resorts are great attractions. Skiing and other snow-related activities are enjoyed by people of all age groups. However, there are many resorts on the East Coast to choose from. It can be very confusing, and sometimes you might even end up in a place that might not cater to your expectations. We help you find the best East Coast ski resorts to spend your vacation. For more information, visit VRBO and the official website of Heybucketlist.
FAQ's