The city of Kailua-Kona serves as the central point of Hawaii's west coast. The Kona Coast includes beaches that extend in both directions. People from all over the globe come to explore the best Beaches in Kona Hawaii. Kona's beaches are among the most distinctive destination in the whole world. The beaches in and around Kona have a ton of amenities than those placed farther. Everyone agrees that the Kona coast's sand beaches are the most picturesque on the Big Island.
The Kona Coast is particularly well-known for its coral reefs and fantastic snorkelling, apart from coffee and shaved ice. There is no need to buy or transport equipment because many beaches, including some smaller ones, have rental shops on the sand. In Kona, tourists can get equipment rentals and guides for boating, scuba diving, and snorkelling.
The summer, when the sea is calm and the currents are at their weakest, is the ideal time for snorkelers and swimmers to visit the best beaches in Kona Hi.
VRBO Presents the best Beaches in Kona
Check out these holiday rental options while you take a tour of the best beaches in Kona
1. Kamakahonu Beach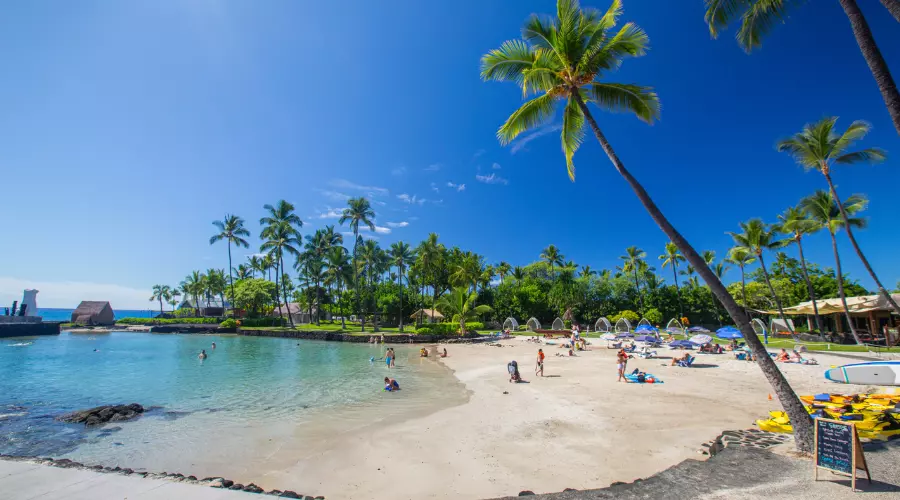 This small beach is among the best beaches in Kona, suited for snorkelling and sunbathing. This beach is highly protected on either side, one side by the enormous Kailua Pier and another side by the Kamakahonu National Historic Landmark. Each one descends around to create a protective barrier, allowing the water inside to be among the calmest on the island. This beach can be a beautiful location for young children to swim safely but be advised that on a lovely day, it can become very crowded.
Kayaks and SCUBA equipment can be rented at the Kona Boys Beach Shack just on the sand, and the crew is always happy to recommend the best areas. Because of its position, visitors can also hire Jet Skis to take out on a cruise on Kailua Bay. Additionally, visitors can reserve sightseeing boat trips, submarine tours, expert-led SCUBA and snorkelling charters, all of which leave from Kailua Pier. This beach is often referred to as King Cam Beach by locals due to its proximity to the family-friendly Courtyard by Marriott King Kamehameha's Kona Beach Hotel.
---
2. Kealakekua Bay
One of the best beaches in Kona, Kealakekua Bay, is the Marine Life Conservation District. It is about 12 miles from Kailua Village. The first British explorer to visit Hawaii, Captain James Cook, arrived at this significant location. Cook arrived in Hawaii in 1778 right there on the bay. Kealakekua Bay is adored by locals and visitors. It has crystal-clear waters that are home to numerous tropical fish species. Kayaking, snorkelling, diving, and occasionally seeing spinner dolphins in the bay make this a great place to visit.
---
3. Makalawena Beach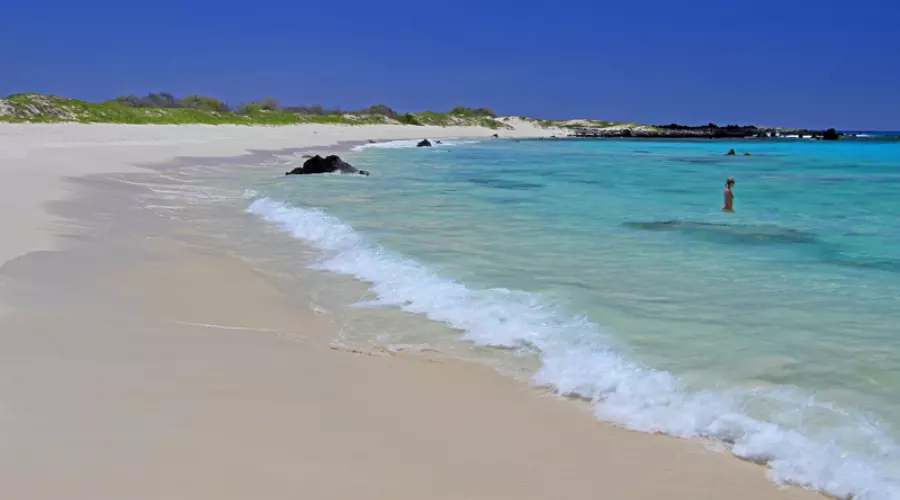 This beach, among the best beaches in Kona, is highly suggested for a solitary traveller or an energetic couple who is looking for a quiet beach day. The reason being less crowded at Makalawena Beach is that there's only a hiking track leading there. You must travel there with an off-road vehicle, which you must park in a beach parking lot nearby. To reach the beach from there, you must walk for roughly two kilometres.
At the end of your trek, you'll come across a breathtaking white sand beach that's encircled by rugged lava rock. Swimming, bodyboarding, snorkelling, and other water sports are fun.
You must pack a small rucksack with an umbrella, food, drinking water and a beach blanket.
---
4. Spencer Beach
Spencer Beach is a great option for families who are looking for the best beaches in Kona! It has quiet, reef-protected waters as well as a lot of shaded spots and nice sand. A sizable covered pavilion with tables, fresh restrooms, outdoor showers, and a camping area are just a few of the excellent amenities at Samuel M. Spencer Beach Park. The reef that restrains powerful ocean currents is a great place for SCUBA diving and snorkelling, and there is also a lifeguard on duty.
This park is a great place to start hiking along the Ala Kahakai National Historic TrailAlong the way, visitors can take in the beautiful bay vistas, and at the Pu'ukohola Heiau National Historic Site, they can explore a temple constructed in 1791 by Kamehameha I. Those who continue on trial will fetch the Anaehoomalu Bay.
---
5. Anaeho'omalu Beach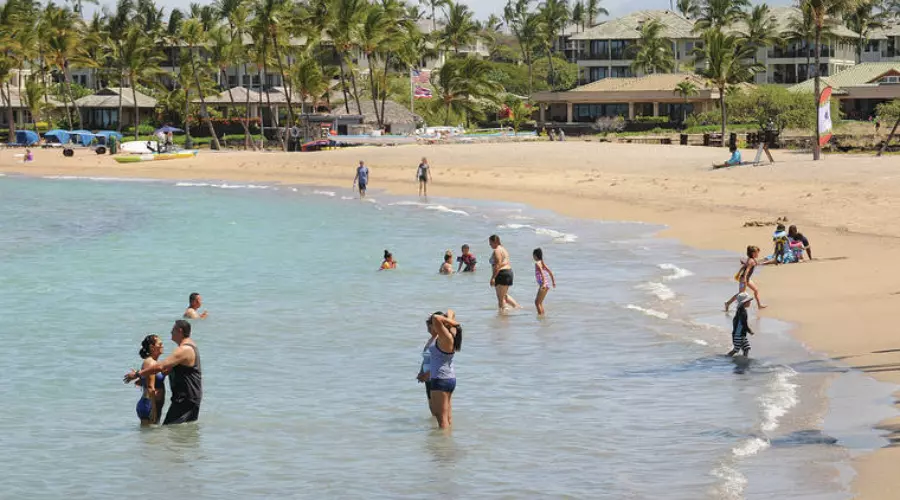 This crescent-shaped Anaeho'omalu Bay, from this list of best beaches in Kona, is well-known for its wide expanse of white sand and plenty of space to spread out. Visitors will find the sea dotted with tiny boats and plenty of activity at this location. It is also known as "A-Bay," making it a beautiful place for people-watching and resting. There are showers and a restroom, but there are no lifeguards.
Rentals for everything from chairs and umbrellas to boogie boards and kayaks are available at a well-stocked beach. Visitors can also sign up for courses, guided tours, and catamaran cruises at this location. Although there are no concessions, there is a waterside restaurant at the southern end of the beach that is worth every penny for an afternoon refreshment. The Kuualii Fishpond, which is right across the sandy shore, will appeal to anyone interested in local history. Native Americans utilised these "ponds" to grow fish, but today there aren't many of them left after they once studied the coastline. 
The Ocean Tower is close by and offers a selection of rooms with fully equipped kitchens. Multiple pools and hot tubs, a sauna, a fitness centre, on-site dining, and planned kid's activities are all included in this resort complex.
Conclusion
There are many beaches in Kona to be explored, yet we have figured out the top 5 best beaches in Kona and which ones must visit. In this article, we have discussed in detailed information about the famous Kona Beach. Get more details about the best beach in Kona on Heybucketlist.
FAQ's